Jelly bean Easter bark
Serves:
Ingredients
1 pkt (250g) white chocolate melts
1 pkt (100g) small jelly beans
Method
Step 1.  Grab some yummy jelly beans and chocolate. Cover a tray with baking paper and set aside.
Step 2. In a small bowl, place the white chocolate and microwave on high for 1 minute. Stir until completely melted.
Step 3. Tip the chocolate onto the baking tray and tip the tray until you have an Easter egg shape.
Step 4. Sprinkle with jelly beans. Refrigerate until the chocolate is set hard.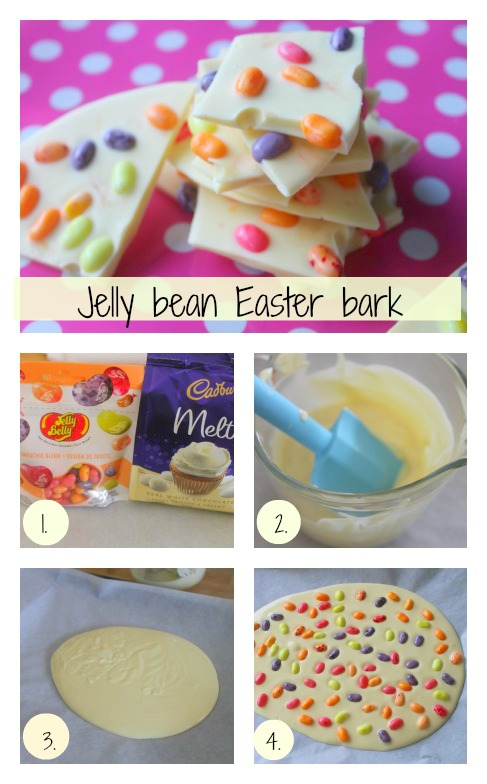 Find related Easter recipes
Serving Suggestions
Note
I used Jelly Belly gourmet jelly beans, smoothie blend flavour and Cadbury white chocolate melts for this recipe.
Thanks to our sister company Kidspot Australia, for creating the instructional video.
This recipe was created by Jennifer Cheung for Kidspot, New Zealand's best recipe finder.