Lolly birthday cake
Serves:
Ingredients
1 Kit Kat share pack (185g)
1 Cherry share pack (216g)
1 Crunchie share pack (216g)
1 Time Out share pack (192g)
1 Twirl share pack (180g)
1 Flake share pack (168g)
1 bag of Chupa Chups ( 25 pack)
1 pkt Mentos Mini Rainbow bag (120g)
Method
Step1. Bake the chocolate birthday cake.
Step 2. Give it a thick coat of chocolate buttercream icing.
Step 3. Cover it in your favourite chocolates. Decorate the top with Mentos and push Chupa Chups into the top.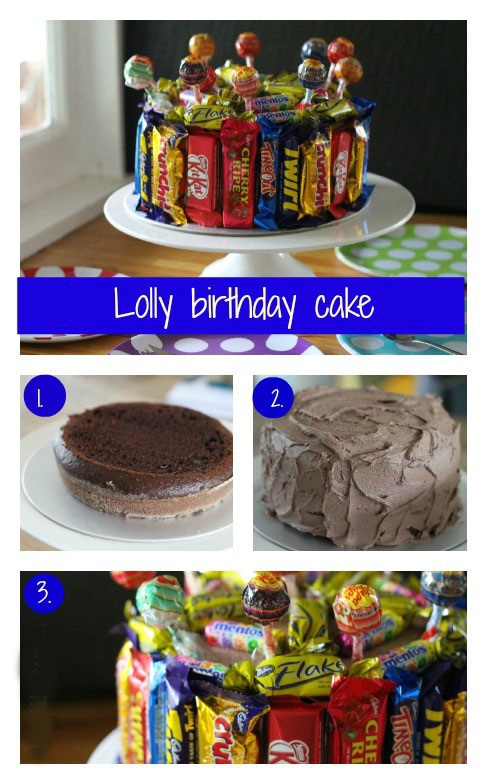 Find more cake recipes:
Serving Suggestions
Note
If you need to plan ahead with this cake you can bake the two layers of cake and freeze them wrapped in cling film until the day you need them. They will only take an hour or two to defrost.
The thick coating of icing should be enough to hold all these delicious chocolates on the outside but if you need to transport this cake or are decorating it for the next day you will need to tie a big ribbon around the centre of the cake to hold all of the chocolates on.
If you don't like these particular chocolates you can use a combination of just your favourites.
This recipe was created by Jennifer Cheung for Kidspot, New Zealand's best recipe finder.