10 easy treat recipes with Rice Bubbles
All mums have a packet of Rice Bubbles cereal lurking in their cupboard. But those little rice puffs aren't just the makings of a good breakfast – they're the building blocks of many a kid-friendly treat. So instead of just serving your Rice Bubbles with milk, give these bubblicious goodies a whirl.
Rice Bubble recipe: Ice cream baskets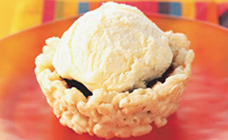 Why serve ice cream in ceramic bowl when you can make a cute dish instead? These chocolate and Rice Bubble baskets are just begging to be filled with ice cream, fruit or whatever your heart desires. The best thing? You can eat the bowl and save on washing up!
Try the ice cream baskets recipe
Rice Bubble recipe: Mars Bar slice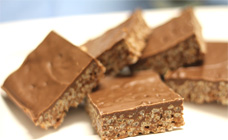 For a more-ish treat to reward your kids, you can't go past the classic Mars Bar slice. This fudgey recipe is dead easy, and will disappear into little tummies before you know it. Just be sure to hide a few pieces for yourself before they all go.
Try the Mars Bar slice recipe
Rice Bubble recipe: White chocolate and Rice Bubbles rocky road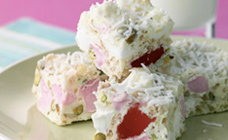 This super-sweet white chocolate and Rice Bubbles rocky road  is pretty enough to be given as a gourmet gift – and the recipe easy enough that your kids can make a batch themselves.
Try the white chocolate and Rice Bubbles rocky road recipe
Rice Bubble recipe: White chocolate strawberries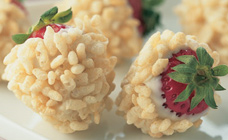 Serving fresh strawberries au naturel? Meh. Dipping them in chocolate? Better. Serving them dipped in chocolate with a Rice Bubble coating? Outstanding! Crunchy, sweet and a little bit fresh – it ticks all the boxes.
Try the white chocolate strawberries recipe 
Rice Bubble recipe: Easy school lunch muesli bars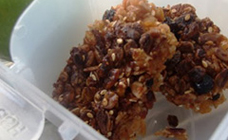 Muesli bars are a great way to sneak dried fruit and fibre into lunch boxes. Not only does this recipe make a healthy snack, it's easy to make and can be tailored to include your kids' favourites.
Try the easy school lunch muesli bars recipe
Rice Bubble recipe: Marshmallow bubble slice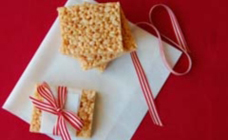 This simple three ingredient recipe is a breeze to prepare. Children will adore this airy sweet slice as is – or you can get a little wild and top it with white chocolate and sprinkles. Either way, it's totally delicious.
Try the marshmallow bubble slice recipe
Rice Bubble recipe: Snow balls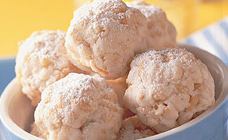 Serve up an edible winter wonderland with these snow balls. This recipe mixes a Rice Bubble crunch with coconut milk and marshmallow, and will delight snow bunnies and adults alike.
Try the snow balls recipe
Rice Bubble recipe: Chocolate crackles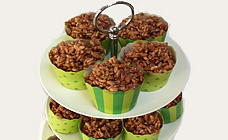 Whether for a party, fete or 'just because' – chocolate crackles are a surefire hit every time. And with a recipe this simple, you can make these Rice Bubble treats as often as you like.
Try the chocolate crackles recipe 
Rice Bubble recipe: Apple spice biscuits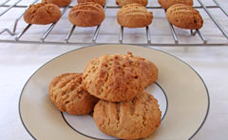 Rice Bubbles in biscuits? Oh yes. This recipe delivers a crunchy biscuit loaded with apple, honey and spices. Bonus: they're almost as easy to make as they are to eat.
Try the apple spice biscuits recipe
Rice Bubble recipe: Homemade LCM bars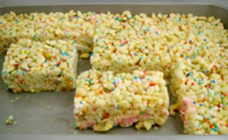 If you're over buying LCM bars, why not grab that box of Rice Bubbles and make your own? All you need is four ingredients. In fact, the hardest part will be making sure there are some left over for lunch boxes the next day.
Try the homemade LCM bars recipe