When the temperature soars, cool down with these delicious frozen treats so yummy they'll have your kids saying, 'Elsa who?'
Ice blocks
Heaven on a stick.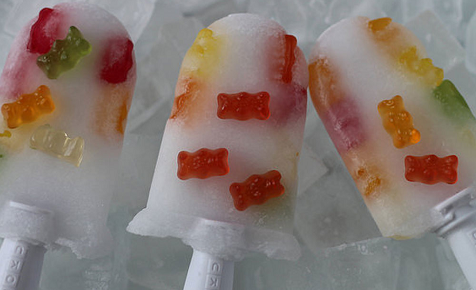 1. Nutella popsicles
Yes. It's Nutella in frozen form. And yes, it's as delicious as you might imagine it would be.
2. Gummy bear ice blocks
Just like a regular ice block, but with little gummy bears trapped inside. Set them free! Set them free!
3. Yoghurt popsicles
Great for babies who are teething (as well as big kids and grown ups). Just great all round, really.
4. Creamy mango ice blocks
They're creamy. They're mango-ey. They're altogether irresistible and healthy to boot.
5. Tropical fruit popsicles
When a tropical holiday is not quite within reach, pull out one of these babies, close your eyes and lick. It comes close, promise.
Slices and snacks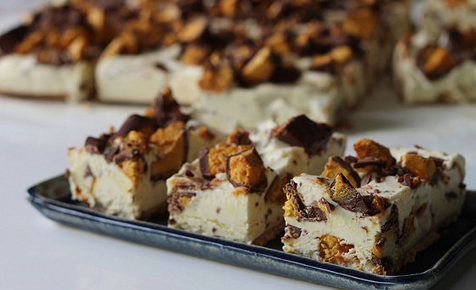 When the after-school munchies hit during summer, turn to your freezer for inspiration …
6. Frozen honeycomb slice
There should be a law against things tasting this good. But (yay!) there isn't.
7. Bananas in Pyjamas
All the goodness of bananas with all the decadence of a frozen chocolate shell.
8. School day smoothies
Make up some smoothies, freeze them, and your kids can enjoy a delicious ice-cold treat when lunchtime rolls around.
9. Frozen chocolate cheesecake bites
Yes, they're a little bit naughty, but we've thoughtfully made them into 'bites' so you don't over-indulge. Theoretically …
Ice creams and sorbets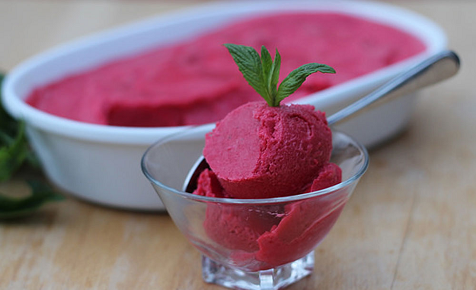 What is a 'frozen delights' post without a hefty serve of ice cream, eh?
10. Fruity gelato
Has real 'wow' factor at the table and is healthy as well as delicious.
11. 2-ingredient ice cream
If you ever thought making your ice cream was all too hard, you clearly hadn't come across this recipe yet.
12. Honeydew sorbet
Combines the sweetness of melon with the tang of lime and a hit of basil. A diet-friendly dessert alternative.
13. Homemade chunky monkey ice cream
Your kids will love it for the title alone, but rest assured it also tastes dang good.
14. Ginger ice cream
Diet and taste-bud friendly, the heat of ginger and some delicate spices is the perfect foil to the ice cream's chill.
Cakes
Why just have cake when you can have ice-cold cake?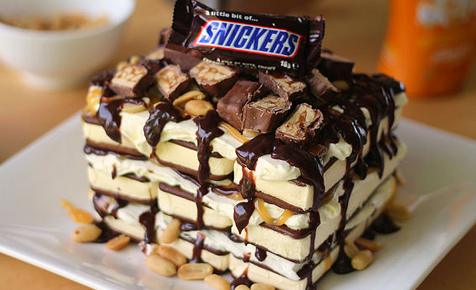 15. Chewy meringue and sorbet cake
The perfect cake for any summer occasion, this looks absolutely spectacular when presented at the table.
16. Chocolate bar ice cream cake
Chocolate bar. Ice cream. Cake. What's not to like?
17. Snickers ice cream cake
The easiest way to be the most popular mum on the planet.
18. Popsicle birthday cake
Kinda like an ice cream cake, but with sticks already provided (so you don't have to worry about plates or spoons, yessss!)