Easy Oreo truffles
Serves:
Ingredients
3 pkts (150g each) Oreo cookies
1 tub (250g) cream cheese
1 pkt (250g) dark chocolate melts
cachous (for decoration)
Method
Step 1. Cover a baking tray with baking paper and set aside. Process biscuits in a food processor with the cream cheese.
Step 2. Roll into teaspoon-sized balls and set out on the tray. Place into the freezer for 20 minutes.
Step 3. Melt the chocolate in the microwave by placing in a glass jug and heating on high for 30 seconds and then stirring for 30 seconds. Heat and stir for 10 second increments until completely melted.
Step 4. Using two forks, dip the balls into the chocolate, tap to remove excess and then place on the baking tray. Sprinkle with cachous. Refrigerate to set for 10 minutes.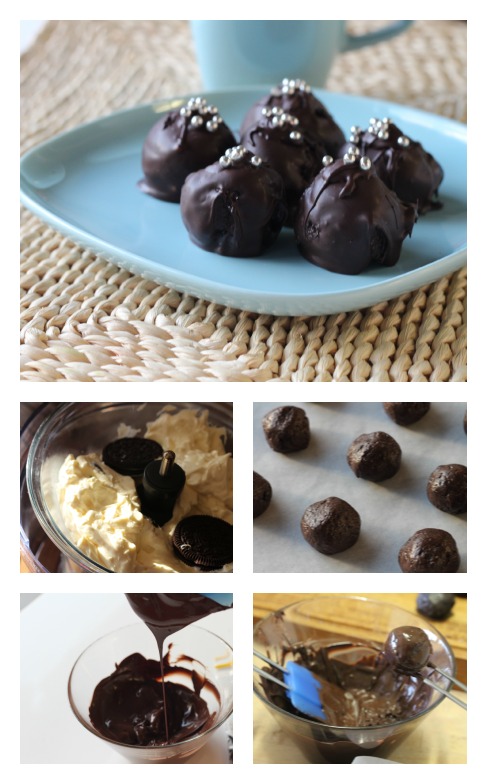 Find related truffle recipes
Serving Suggestions
Note
Place the cream cheese in the microwave for 20 seconds on high to make it easier to mix.
You can decorate these with sprinkles, cachous (edible silver balls) or lollies.
This recipe was created by Jennifer Cheung for Kidspot, New Zealand's best recipe finder.