Delicious, healthy, versatile and in season right now, there's no better time to whip up one of these delicious strawberry dishes.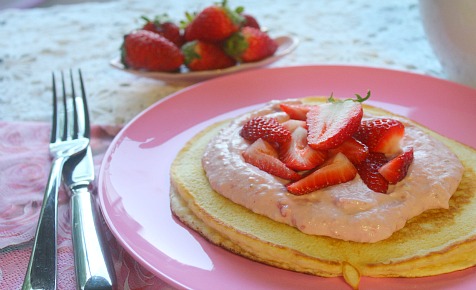 If you (and your kids) are sick of the same old snacks, you (and they) will go crazy for these strawberry treats that are as tasty as they are healthy.
1. Strawberry mice
When is a mouse in your kitchen a welcome sight? When it's a cute widdle stwawbewwy one that encourages your toddler to eat fruit. That's when.
2. Strawberry yoghurt with crunchy bits
Don't let the posh title confuse you. It's really just strawberry yogurt with crunchy bits.
3. Pancakes with strawberry mascarpone
For when you're feeling a bit mother-of-the-yearish and want to whip up something extra special.
4. Strawberry honey and buttermilk muffins
A delicious take on your traditional berry muffin, be prepared to make it more than once as they'll be begging for repeat offerings.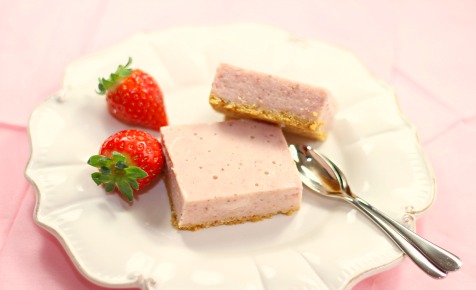 Be that cool mum with all the yummy treats that all the other kids talk about. You know the one.
5. Strawberry cupcakes
What better way to decorate cupcakes than with some gorgeous ruby red strawbs?
6. Healthy strawberry no-bake cheesecake slice
As far as cheesecakes go, this one's about as virtuous as they come. Meaning, of course, that you can have a very large slice.
7. Strawberry jelly slice
I don't think you're ready for this jelly. I know you are. (Sorry. That was bad.)
8. Strawberry pops
Strawberries + chocolate + marshmallows = lots of very happy children.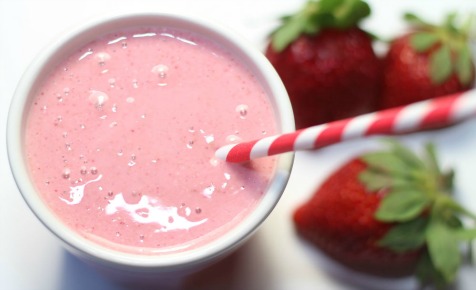 Added to a smoothie, milkshake or refreshing juice … strawberries turn a standard drink into a sublime experience.
9. Strawberry quinoa smoothie
If your family would sooner stab themselves with forks than willingly eat quinoa, then get sneaky and secretly feed it to them in a delicious strawberry smoothie. Mwahahahaaa!
10. Strawberry banana milkshake
A delicious treat on a hot day, this is the stuff that childhood memories are made of. That and jumping off the roof of the house dressed in a cape and undies.
11. Healthy strawberry smoothie
Made with milk and ricotta, this makes a great healthy and filling brekkie – perfect for those kids who struggle to eat a meal in the mornings.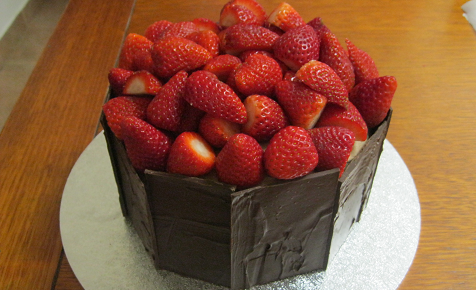 Nothing says special occasion more than a cake where strawberries play the starring role.
12. Chocolate dipped strawberry flower birthday cake
Perfect for a flower-themed birthday, partygoers can snack on the chocolate dipped 'flowers' as well as the cake itself.