Looking for a fun way to spend the day as a family but not wanting to spend a fortune? We've hunted down the best FREE family-friendly activities in five of New Zealand's favourite cities.
Whether you're an out of town visitor or looking to explore your own city, here's some great places to start.
(Note: Activity details were correct at the time of publication. We recommend that you check directly with the venues for the latest information before making plans).
Auckland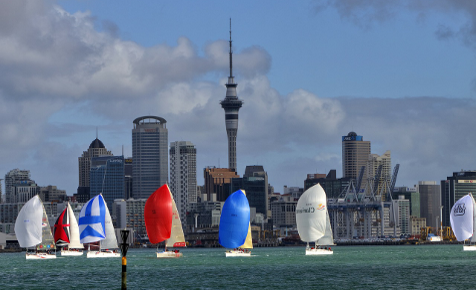 Auckland's Wynyard Quarter is a hub of activity for young and old with restaurants, play spaces, markets and something new to discover at every turn. The sandy Wynyard Playspace is a unique playground made from recycled and salvaged materials, allowing kids to really use their imagination and enjoy free play. Don't miss the Sounds of Sea interactive art works and the Wind Tree for paddling or sailing toy boats.
Climb a volcano! Mount Eden – Maungawhau – at 196 metres is the highest volcano in Auckland. Cycle or walk to the top for a stunning view – a great way to burn off some energy.
Auckland Domain was developed on another volcanic cone with wide open spaces, bush walks, duck ponds, Sensory and Wintergardens, the Cenotaph and the Auckland War Memorial Museum (free entry for Auckland residents).
Auckland Art Gallery – Toi o Tāmaki – offers free drop-in sessions on Saturday afternoons (and more often during school holidays). Inspired by the art on display in the gallery, families can create art together or read story books. Play one of the free Gallery Games to really engage kids with art.
Hamilton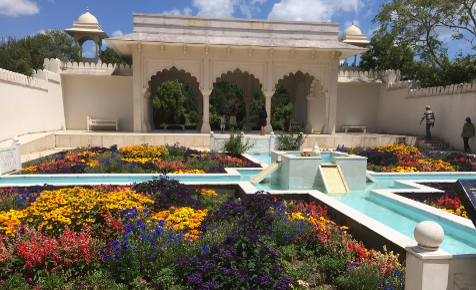 Hamilton Gardens features an amazing array of themed gardens, making them a great place to explore as you never know what you will find next. On a hot day the kids will love the paddling pool surprise in the American Modernist Garden. Your senses will take a trip around the world as you discover beautiful plants and flowers and amazing architecture from Italy, China, India and more.
Hamilton has an abundance of parks and playgrounds. Parana Park is the ideal place for a play and a picnic lunch. The Potter Children's Garden features multiple paddling pools, playful sculptures and unique play equipment. It's also close to other attractions including the Waikato River, Memorial Park and the River Walk.
As well as telling the story of the Hamilton and Waikato region, Waikato Museum – Te Whare Taonga o Waikato – features changing exhibitions with many aimed at the curiosity of children. Regular free arts and crafts events are held and there are also free activity sheets for kids to complete as they explore the museum.
Tauranga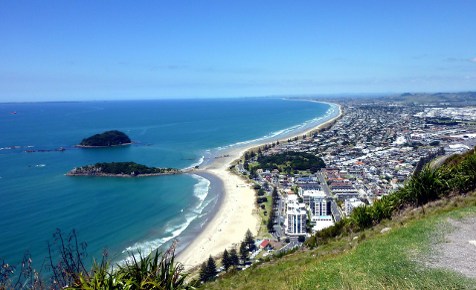 The Waterfront Playground at Herries Park (The Strand) has a wonderful marine theme and some unique play equipment. The Hairy Maclary and Friends Waterfront Sculptures, celebrating the stories by Dame Lynley Dodd, are nearby. The kids will love to pose for photos with the popular characters.
Just a little further down the road, Mount Maunganui has some great walks. The base track around the Mount (Mauao) takes about 45 minutes to walk. If you're feeling energetic there are several tracks up to the summit for spectacular views. Moturiki Island, joined to the ocean beach by a man-made bridge, offers a short five to ten minute walk to the northern tip where a blowhole shoots water skyward during high tides or big swells. There's rock pools to explore but remember to supervise children near the water. And, of course, there is the famous Mount Maunganui beach! On the harbour's edge, Pilot Bay offers safer swimming for little ones and cruise ship spotting.
Ten minutes drive from the city, McLaren Falls Park is a beautiful spot and popular for bush walks and picnics. It's a short stroll to the waterfall and after dusk you can see glow worms on the Waterfall Track.
Wellington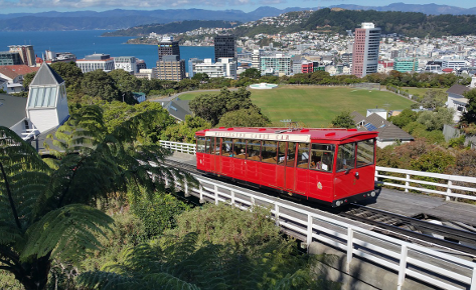 New Zealand's national museum, Te Papa, is a wonderful place for the family to explore. With fascinating collections, changing exhibitions, an outdoor bush walk, colossal squid, fossil dig, earthquake simulator and more, it's a full day out. Te Papa is also home to the amazing World War One exhibition, Gallipoli: The Scale of Our War – a truly world-class feature brought to life by Weta Workshop.
Especially good on a sunny day, a walk along the waterfront is full of things to explore. There's playgrounds at Frank Kitts Park, where you can grab an ice-cream while you people watch, and at the far end, Freyberg Beach next to the golden sands of Oriental Bay. Fascinating sculptures and art installations plus the quirky City to Sea Bridge offer distractions along the way.
Formerly the Museum of City and Sea, Wellington Museum was ranked by The Times UK as one of the 50 best museums in the world. Be taken back in time through a series of interactive exhibitions on the settlement of Wellington and experience the sights, sounds (and smells!) of history.
Christchurch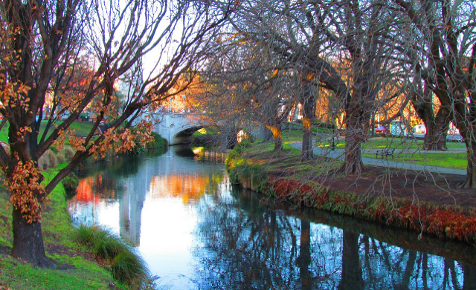 Get the kids out into the fresh air by taking a stroll around Hagley Park and the Botanic Gardens. Try a little scavenger hunt, pack a picnic, feed the ducks, explore the playground or play pooh sticks on the bridges over the picturesque Avon River. The Canterbury Museum is also located in the Botanic Gardens (free entry).
The new Margaret Mahy Family Playground is a spectacular venue. The playground caters for all ages and has some of the coolest playground equipment around plus facilities to ensure a great day out.
For kids who would love to take to the skies, The Air Force Museum of New Zealand is on the site of the former Wigram Air Force Base. There's plenty to keep the kids busy and the whole family engaged with over 30 historic aircraft to view, interactive exhibitions and a flight simulator. For $5 the kids can take part in a scavenger hunt with a prize.
SHARE your favourite FREE activities in your area below.
Written by Julie Scanlon
Julie is Editor for Kidspot NZ and our MVP. Her hobbies include laughing uncontrollably at her own jokes, annoying her family by asking questions about movie plots, and never taking anything too seriously. She speaks a little Spanish and a lot of Yorkshire. 
Favourite motto to live by: "It ain't nothing but a thing"