Ingredients
6 cups (900g) Greek yoghurt
2 pkts (85g) strawberry jelly crystals
Method
Step 1. Spray a pie dish with cooking spray and set aside.
Step 2. Place yoghurt and jelly crystals into a bowl.
Step 2. Mix using a mixer until all crystals are dissolved.
Step 4. Pour into pie dish and freeze for 4-6 hours. Slice and top with cream if desired.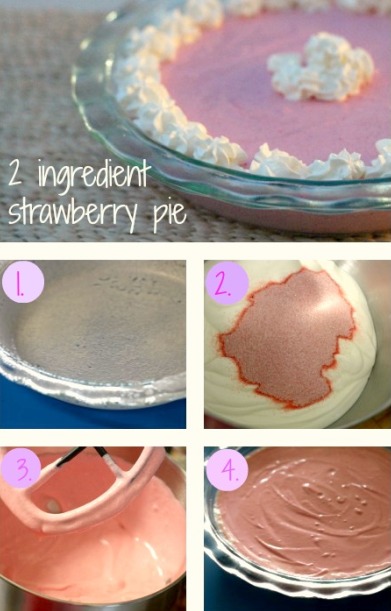 Find related 2 ingredient recipes
Alternatively, you could make a lime pie with lime jelly instead of strawberry jelly.
You really need to make sure those crystals are dissolved for this recipe to work.
This recipe was created by Jennifer Cheung for Kidspot, New Zealand's best recipe finder.