18
Ingredients
1 pkt (450g) ready to bake chocolate chip cookie dough
18 Tiny Teddy biscuits, honey flavoured
white mini mallow bakes
Method
Step 1. Preheat oven to 180°C (160°C fan-forced). Spray a 24 cup mini muffin tin with canola spray. Roll 2cm balls of dough and press into muffin cups so they are of even thickness all the way around.
Step 2. Bake for 15 minutes.
Step 3. Remove from oven leave to cool for 10 minutes. Remove from tray. Lay a Teddy in each cup with a mallow bake behind the head as a pillow.
Step 4. Fill the "tubs" with mallow bakes and serve.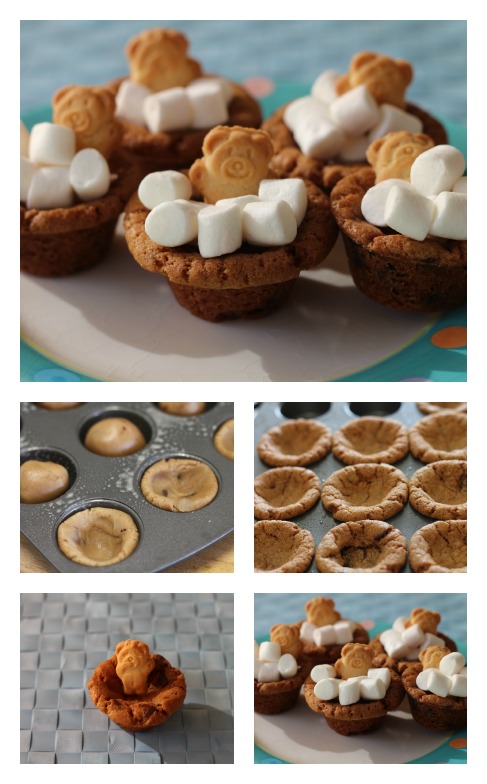 Find related Tiny Teddy recipes
You can find cookie dough in the freezer section of the supermarket. There are many flavours to choose from but I used chocolate chip.
It is best to give these time to cool so they stay in shape and hold the Teddies. They are very soft when they come out of the oven.
This recipe was created by Jennifer Cheung for Kidspot, New Zealand's best recipe finder.