When I first heard about the idea of a Christmas Eve Box, my initial reaction was, "You're kidding! More presents for the kids?!" But when I found out the idea behind the tradition and the contents of the box I was totally sold. I LOVE Christmas and the Christmas Eve Box just adds to the fun and excitement for everyone.
Basically, you collate a few items together in a box that is to be opened on Christmas Eve. The anticipation and contents ramp up the excitement levels but also engage the kids in some fun activities with the family to make the magic of Christmas shine even brighter.
The first time we had a Christmas Eve Box we were spending Christmas at the grandparents and I thought it would be a nice surprise for the kids after a really long drive to get there. Of course, you do have to endure literally HOURS of kids asking, "Can we open it now? It's Christmas Eve" starting at about 8am!
We usually use an old carboard box and just wrap the box itself. But you can wrap each item individually before putting it in the box (for those who aren't completely and utterly over wrapping by this point!) or just pop the items into a gift bag. We also add a big sticker to say "TO BE OPENED ON CHRISTMAS EVE" just so it doesn't get mixed up with other presents. We don't want the kids opening their best presents accidentally before Christmas even arrives!
Ideas for your Christmas Eve box
You could include a DVD and popcorn so you can enjoy a Christmas Eve movie together, or a board game. Or how about Christmas crackers for everyone, chocolate Santas, marshmallows for hot chocolate, sprinkles and chocolate sauce for ice-cream, a few ingredients to do some Christmas Eve baking, Christmas colouring or books. New pyjamas are a popular choice for the Christmas Eve Box, or simply Santa hats for everyone to get into the festive spirit!
Remember if you're including some edible goodies, don't put in anything that might melt or smush! Try some of these festive treats: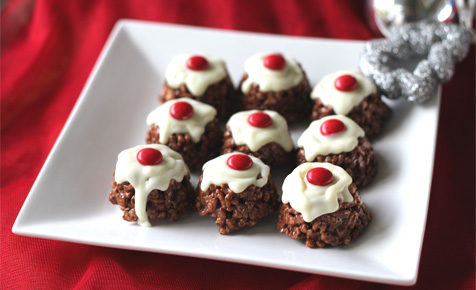 Obviously you can't include the ice-cream itself but some toppings will still get the kids in the mood for a frozen treat. Try hundreds and thousands, chocolate sauce, wafer biscuits or fruit sauces.
Play some Christmas music and sing a few carols to really create that glorious Christmas feeling, depending on who's singing!
A milky drink before bed will hopefully send the kids off to sleep before Santa comes sliding down the chimney!
Ideas: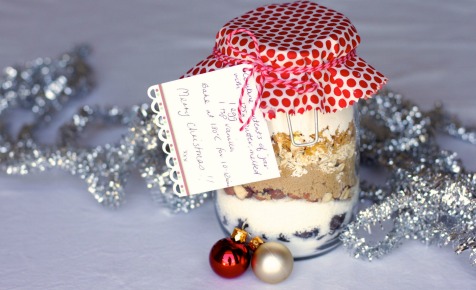 Written by Julie Scanlon
Julie is Editor for Kidspot NZ and our MVP. Her hobbies include laughing uncontrollably at her own jokes, annoying her family by asking questions about movie plots, and never taking anything too seriously. She speaks a little Spanish and a lot of Yorkshire. 
Favourite motto to live by: "It ain't nothing but a thing"