Ingredients
Ingredients:
Method
Method
Step 1. Wrap your cake in cling wrap and put it in the freezer for a few hours to make it easier to work with. Using a sharp knife, cut your cake into thick slices, then trim them into squares and matching triangles to make houses and roofs.
Step 2. Using a piping bag, pipe a door shape onto each of the squares. Add Christmas decorations if desired.
Step 3. Dust the roofs with icing sugar, then cut a slit in one side and insert a raspberry liquorice piece into each roof.
Step 4. Pipe some icing onto the top of each square to attach the roof to the house.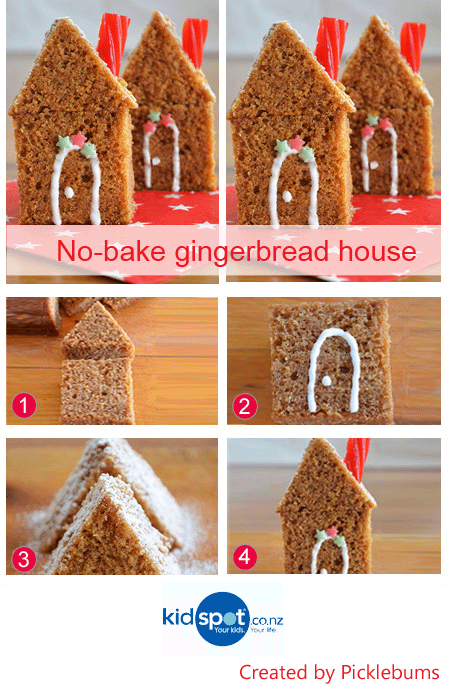 Notes
Use a slab cake of your choice if you don't fancy baking; banana bread, chocolate or gingerbread all work well for this recipe.
You could blob some royal icing on top of the licorice chimneys to look like snow.
Inspired by: Gingerbread house cakes. Created by Picklebums