Make 12
Ingredients
1 cup dried figs
1/2 cup raisins
1 cup quick oats
1/2 cup shredded coconut + 1/2 cup for rolling.
1/2 cup sunflower seeds
Method
Step 1. Gather all ingredients and measure out.
Step 2. Place figs, raisins, oats and 1/2 cup coconut into a food processor. Process until mixture lifts away from the edges of the bowl.
Step 3. Remove from bowl and knead the sunflower seeds into the mixture. Form a log and slice into 12 even slices.
Step 4. Roll each slice in remaining coconut.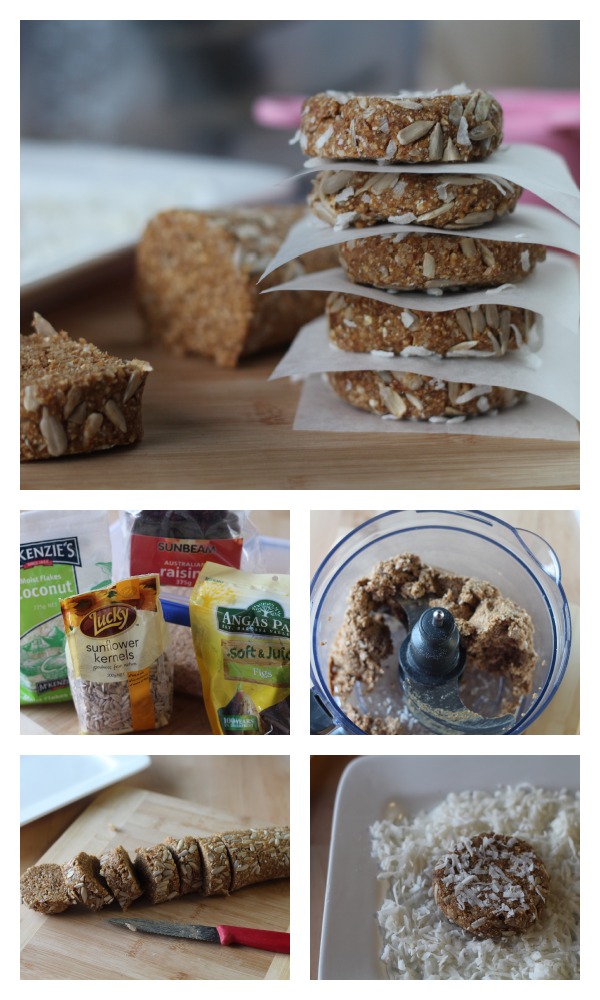 Find more healthier sweet treats
You can swap the figs for pitted dates if you prefer.
I used quick oats to bind this mixture but you can also use leftover cooked quinoa.
This recipe was created by Jennifer Cheung for Kidspot, New Zealand's best recipe finder.