8
Ingredients
8 cinnamon doughnuts
1 cup (155g) icing sugar
1/2 pkt (125g) chocolate chips
8 orange jubes or jelly beans
Method
Step 1. Collect your ingredients.
Step 2. Dust the doughnuts with icing sugar until they are completely covered.
Step 3. Add two chocolate chips for eyes.
Step 4. Arrange five chocolate chips in the shape of a mouth.
Step 5. Add an orange jube lolly or large jelly bean for a nose.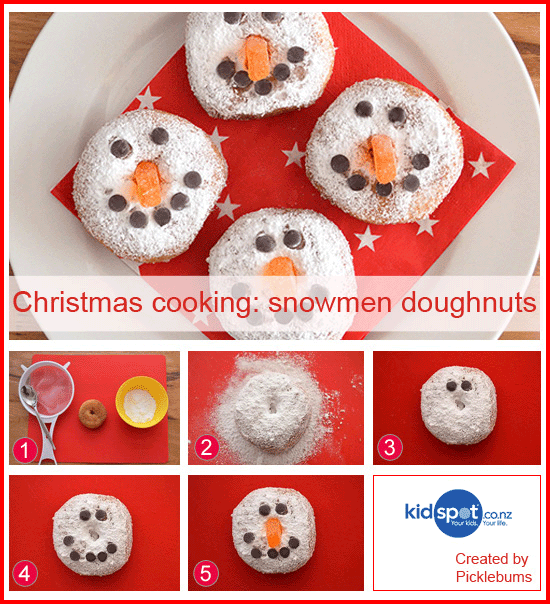 You can use mini doughnuts and mini choc chips for sweet mouthfuls of yum.
You could also swap lollies for the snowmen's noses with triangles of dried apricot instead.
Recipe by Picklebums