6
Ingredients
6 medium washed potatoes, diced
2 chicken breast fillets, diced
6 rashers bacon, cooked until crisp and crumbled
2 cups (160g) cheddar cheese, grated
6 green onions, sliced
1 cup (250ml) thickened cream
Method
Step 1. Preheat oven to 180°C (160°C fan-forced). Grease a 20cmx 30cm baking dish and set aside. Layer these ingredients in this order: half of the potatoes, diced chicken, half of the bacon, one cup of cheese and half of the green onions. Season liberally with salt and pepper.
Step 2. Add the remaining potatoes, bacon, cheese and shallots. Season again. Pour cream evenly over the dish.
Step 3. Cover the entire dish with foil and bake for one hour covered.
Step 4. Remove foil and bake a further one hour. Serve with a fresh green salad.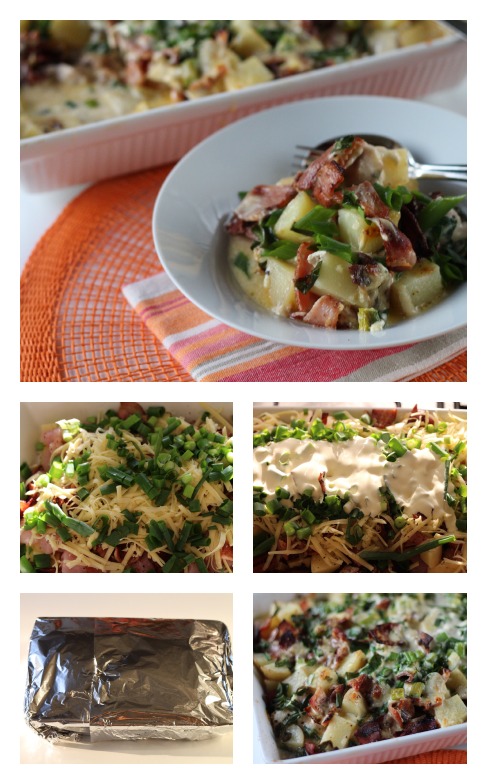 Find more casserole recipes
You can add 2 tbsp of seeded mustard to the cream for an extra dimension of flavour.
Don't skip seasoning this recipe. It makes all the difference.
This recipe was created by Jennifer Cheung for Kidspot, New Zealand's best recipe finder.