Ingredients
1 bunch kale
3 tbsp olive oil
salt
Method
Step 1. Preheat oven to 200°C conventional (180°C fan-forced). Line a baking tray with baking paper and set aside.
Step 2. Pull apart kale leaves and discard stem. Wash and tear into bite-sized pieces.
Step 3. Place into a salad spinner and remove all excess water. Toss kale pieces in a bowl with the olive oil
Step 4. Place onto the baking tray and bake for 7-10 minutes. Place into a bowl and season with salt.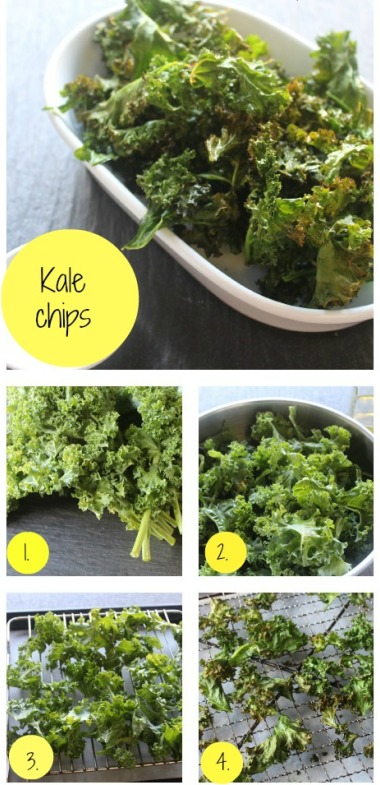 Find more snack ideas
It is really important to make sure that the kale is dry for this recipe. If you start with wet kale you won't ever get that crispy finish.
These chips are just dried and still mainly green in colour. Keep an eye on these so they don't get incinerated.
I used a baking rack over an oven tray. It left room for heat to circulate around the chips.
I liked sea salt flakes but my kids preferred chicken salt on these chips.
This recipe was created by Jennifer Cheung for Kidspot, New Zealand's best recipe finder.