Ingredients
4 cups (600g) plain flour, sifted
3 tsp salt
350ml warm water
2 tsp dry yeast
80ml (4 tbsp) olive oil
extra flour for kneading
Method
Step 1.åÊIn a mixing bowl, combine the flour and salt.
Step 2.åÊIn a jug, combine the water, yeast and oil.
Step 3.åÊAdd the water mixture to the flour mixture, gently stiring until it is all combined. Turn out onto a floured board and knead for 10 minutes.
Step 4.åÊOil a bowl lightly and place the dough into the bowl. Cover with cling film and leave to prove (double in size) for 1 hour. After it has doubled in size, remove from the bowl and divide into 2. Lightly knead on a floured board again. Using a floured rolling pin, roll out 2 30cm rounds. Add your favourite sauce and toppings and bake for 25-30 minutes at 240å¡C conventional (220å¡C fan-forced).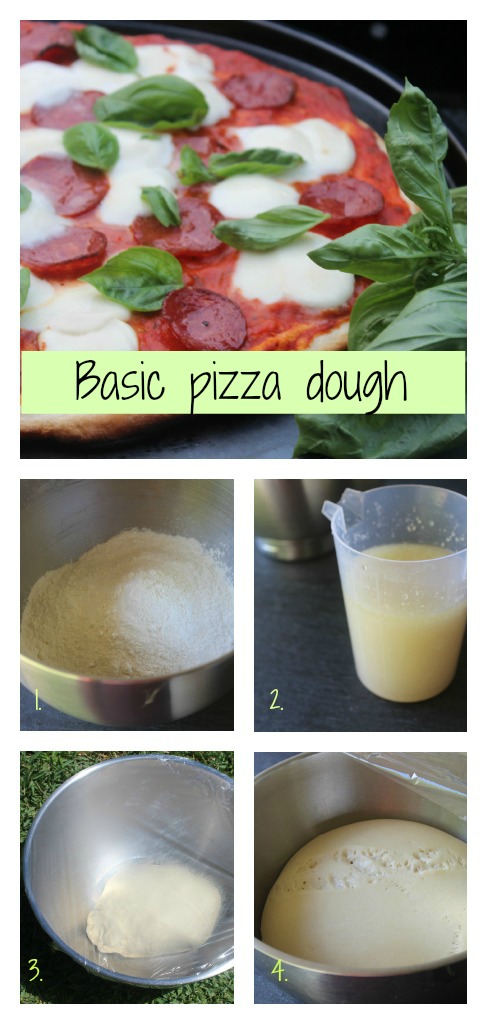 Related pizza recipes
To lightly oil the bowl, I use a spray cooking oil.
If you have a mixer you can use the dough hook and add the water mixture to the flour with the motor running, then turn to low and knead for around 6 minutes.
This recipe was created by Jennifer Cheung for Kidspot, New Zealand's best recipe finder.