Ingredients
Method
Step 1. Preheat oven to 220°C conventional (200°C fan-forced). Line 2 rectangular trays with baking paper. Divide pizza dough into 6 balls.
Step 2. Roll out into rounds. Pinch 2 pussycat ears on each pizza. Place on trays.
Step 3. Spread each face with pizza sauce. Give each pizza a light sprinkling of cheese.
Step 4. Place olives for eyes, capsicum for the mouth and salami strips for the whiskers. Bake for 15-20 minutes until lightly golden.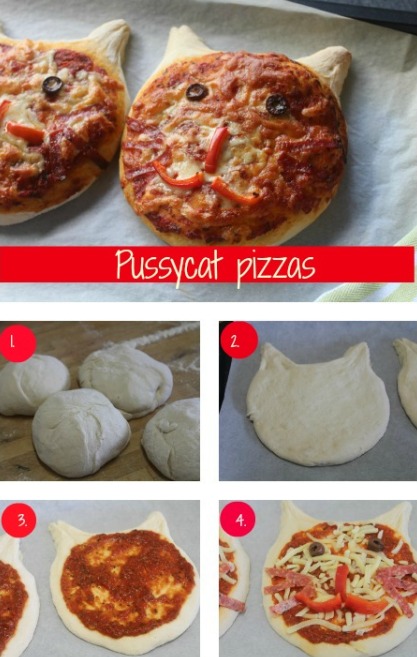 Related pizza recipes
Don't forget to put your pussycat faces on TOP of the cheese or they will disappear.
With a little creativity you can make any animal face you like.
This recipe was created by Jennifer Cheung for Kidspot, New Zealand's best recipe finder.