Ingredients
600ml (2 1/2 cups) pouring cream
1 tin (395g) sweetened condensed milk
Method
Step 1. Gather ingredients.
Step 2. In a bowl, using a mixer, whip the cream until it is very stiff. Fold in the condensed milk.
Step 3. Add in preferred flavours or nuts. Place in an airtight container freezing for 6-8 hours before serving.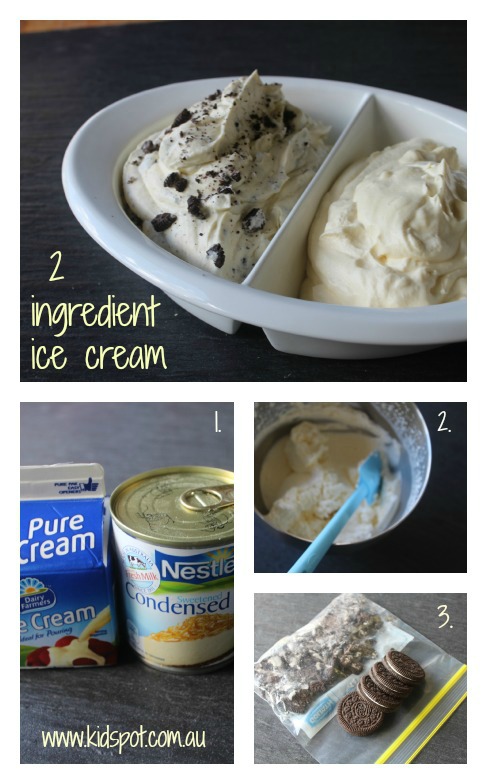 Find more frozen treat recipes:
You can add 2 tbsp of vanilla extract to the cream as it is whipping to give this a vanilla boost.
There is so much that you can do to this recipe to flavour this ice cream. Crush up some Oreo cookies and fold through before freezing for cookies and cream flavour. Drizzle some chocolate topping through to create a swirl. Fold in frozen berries or even just beat a few tablespoons of sifted cocoa powder in to make chocolate ice cream.
This recipe was created by Jennifer Cheung for Kidspot, New Zealand's best recipe finder.