Gummi Bear lollipops
Serves:
Ingredients
1 pkt of small Gummi bears
lollipops sticks
Method
Preheat oven to 175°C or 155°C fan-forced. Line a baking tray with baking paper.
Line up rows of three bears on the tray.
Place in the oven for 2 minutes.
Remove from the oven and press sticks into the melted bears. Leave to cool and peel off the baking paper.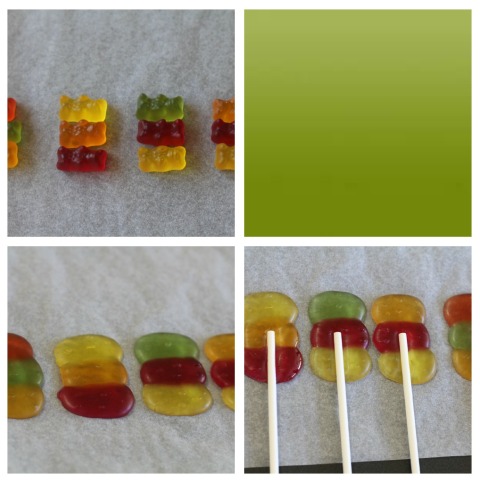 Find related recipes
Serving Suggestions
Note
Don't try using large bears for this recipe. They actually burn before they melt.
I line up my bears so there are 3 different colours in a row.
This recipe was created by Jennifer Cheung for Kidspot, New Zealand's best recipe finder.