Ingredients
3 cups desiccated coconut
2 cups (200g) pitted dates
Method
Place 2 cups of coconut and the dates into a blender or food processor.
Process on high speed for 3-4 minutes, pausing to scrape down sides as needed.
Remove from processor and roll teaspoon-sized balls. Roll in remaining 1 cup of coconut.
Pack in portions for snacks, to put in lunch boxes and keep on hand to satisfy a sweet tooth in a healthy way.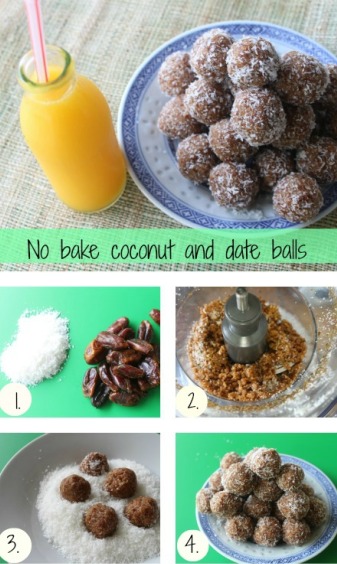 Find more After school snacks
The coconut in this recipe turns to cocoa butter as it is processed with the dates and binds them together.
You can roll these in more crushed nuts, sesame seeds or even sifted cocoa powder.
This recipe was created by Jennifer Cheung for Kidspot, New Zealand's best recipe finder.