Ingredients
250g white chocolate melts
600ml cream
Method
Place chocolate in a heat-proof bowl. Add 120ml (1/2 cup) cream and heat in the microwave for 2 minutes.
Stir until the chocolate is entirely melted. Cool until at room temperature (around 20 minutes).
Using an electric mixer, beat the remaining cream until soft peaks form.
Add half of the whipped cream to the chocolate mixture and fold through. Add the remaining whipped cream and fold again until the mixture is completely combined. Place into serving dishes and chill for 2 hours. Garnish with fresh fruit or grated chocolate and serve.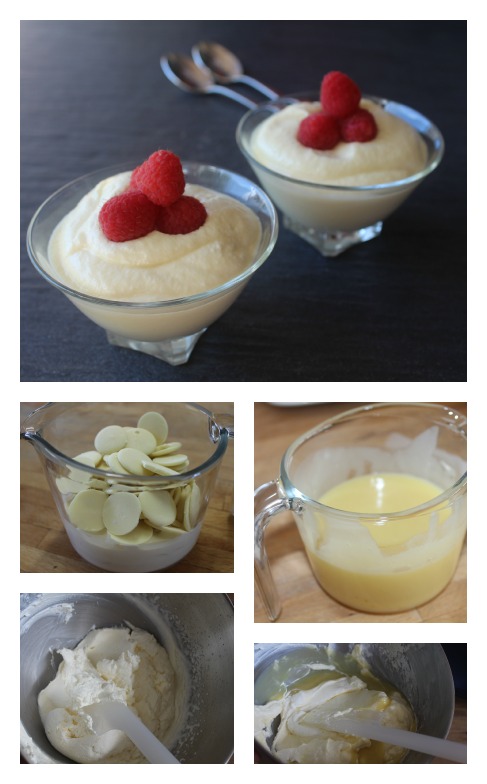 Find more delicious dessert recipes
This recipe makes six serves.
You can also make the chocolate mixture on the stovetop by heating half a cup of cream and then adding the chocolate to the hot cream to melt.
Garnish this with grated milk chocolate, white chocolate or fresh berries.
This recipe was created by Jennifer Cheung for Kidspot, New Zealand's best recipe finder.