Ingredients
You will also need:
You will findåÊ4 more bunting templates here
Method
Step 1. Bake and ice your white birthday cake and place it on a nice pedestal cake plate.
Step 2.åÊTie the string onto the blunt ends of the skewers about 2cm from the top, using a slip knot. Cut the letters out from the bunting template and use the pinking shears to cut along the bottom. Fold the top third of each letter over so you can hang them on the string.
Step 3.åÊSort your favourite coloured Smarties. Push them into the cake icing in a pretty pattern.
Step 4. Push the skewers into the cake and hang the bunting letters over the string.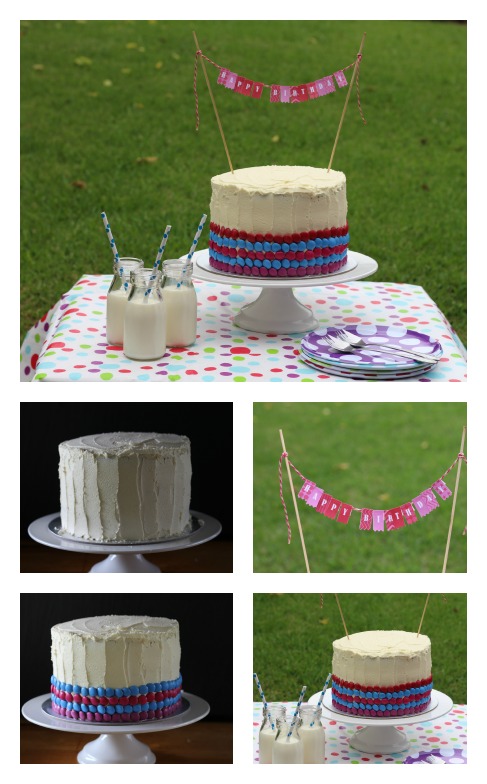 Find more Birthday Cake recipes: