Cauliflower tots
Serves:
Ingredients
2 1/2 cups cauliflower, cooked and finely chopped
3 eggs, lightly beaten
1 medium onion, finely chopped
1/4 cup continental parsley, finely chopped
1/2 cup parmesan cheese, grated
1 cup breadcrumbs
1 tbsp chicken-flavoured stock powder
canola cooking spray
Method
Step 1. Preheat oven to 180°C (160°C fan-forced). Line a baking tray with baking paper and set aside.
Step 2. In a bowl, mix all of the ingredients except for the canola spray. Season well.
Step 3. Using two dessert spoons, shape quenelles (think croquette shapes) and lay on the baking tray. Continue until all of the mixture is used and then spray all tots with canola spray.
Step 4. Bake for 20 minutes or until golden. Halfway through cooking, turn tots over and spray again with canola spray. Serve with sweet chilli sauce for dipping.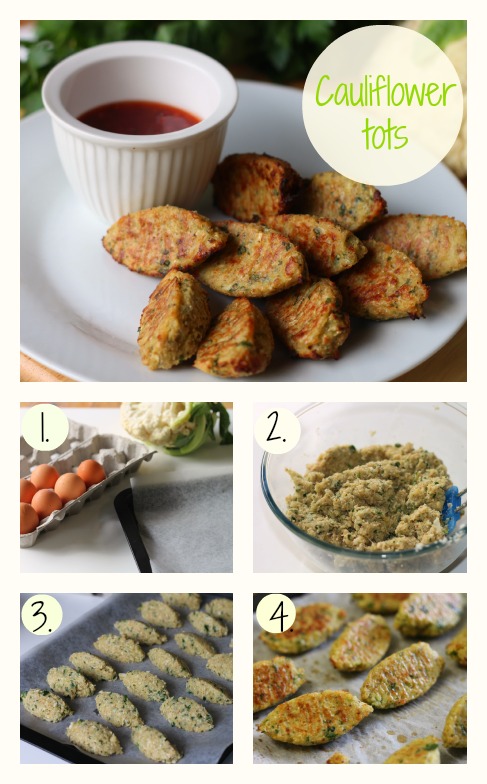 Find more snack ideas
Serving Suggestions
Note
To cook the cauliflower, you can chop it finely and place it in a plastic-wrapped bowl in the microwave on high for 4-5 minutes.
For an extra hit of flavour, try adding some chicken stock powder to the mixture.
This recipe was created by Jennifer Cheung for Kidspot, New Zealand's best recipe finder.