Ingredients
Method
Step 1. Prepare the cupcakes and leave to cool.
Step 2. When cooled, prepare the icing and fill an icing bag with a very skinny straight tip.
Step 3. Pipe the icing over each cupcake to resemble spaghetti.
Step 4. Place jam in a bowl and stir it well until it has a runny consistency. Dip a Lindt ball into the jam and place on each cupcake. Drizzle a little extra jam over the Lindt ball chocolates to look like spaghetti sauce.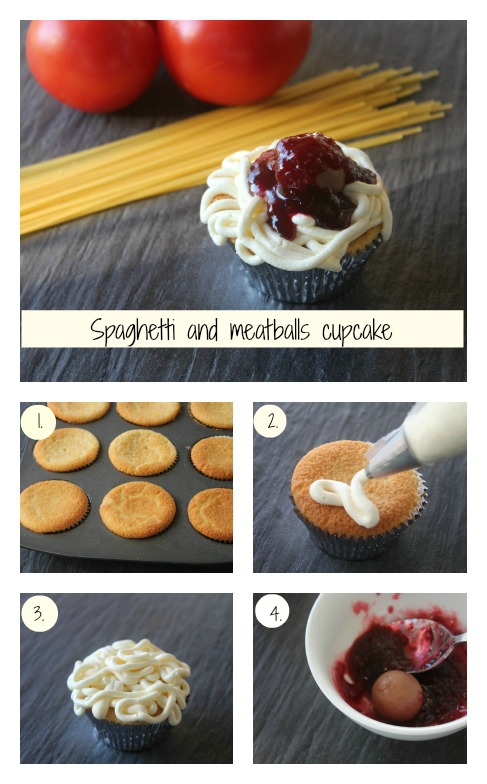 Find related cupcake recipes
Don't be tempted to heat that jam. It will melt the icing and create a kitchen disaster.
You can use Ferrero Rocher chocolates instead of Lindt balls.
This recipe was created by Jennifer Cheung for Kidspot, New Zealand's best recipe finder.