Rainbow meringues
Serves:
Ingredients
4 large egg whites
1 cup sugar
1/4 tsp salt
1 tsp vanilla extract
4 x food colouring
Method
1. Preheat the oven to 175°C conventional or 155°C fan-forced. Line two baking trays with baking paper and set aside. Using a mixer, beat the egg whites until fluffy and then add 2 tbsp of sugar at a time while the mixer is running until the entire cup is incorporated. Add the salt and vanilla extract. Keep beating the mixture until it forms very stiff peaks.
2. Divide the mixture into 4 bowls and add a couple of drops of food colouring to each. Mix using a metal spoon until the colour is even.
3. Place the mixture into a piping bag and pipe small mounds onto the baking paper.
4. Bake for 60 minutes and then turn the oven off and leave the meringues to cool inside.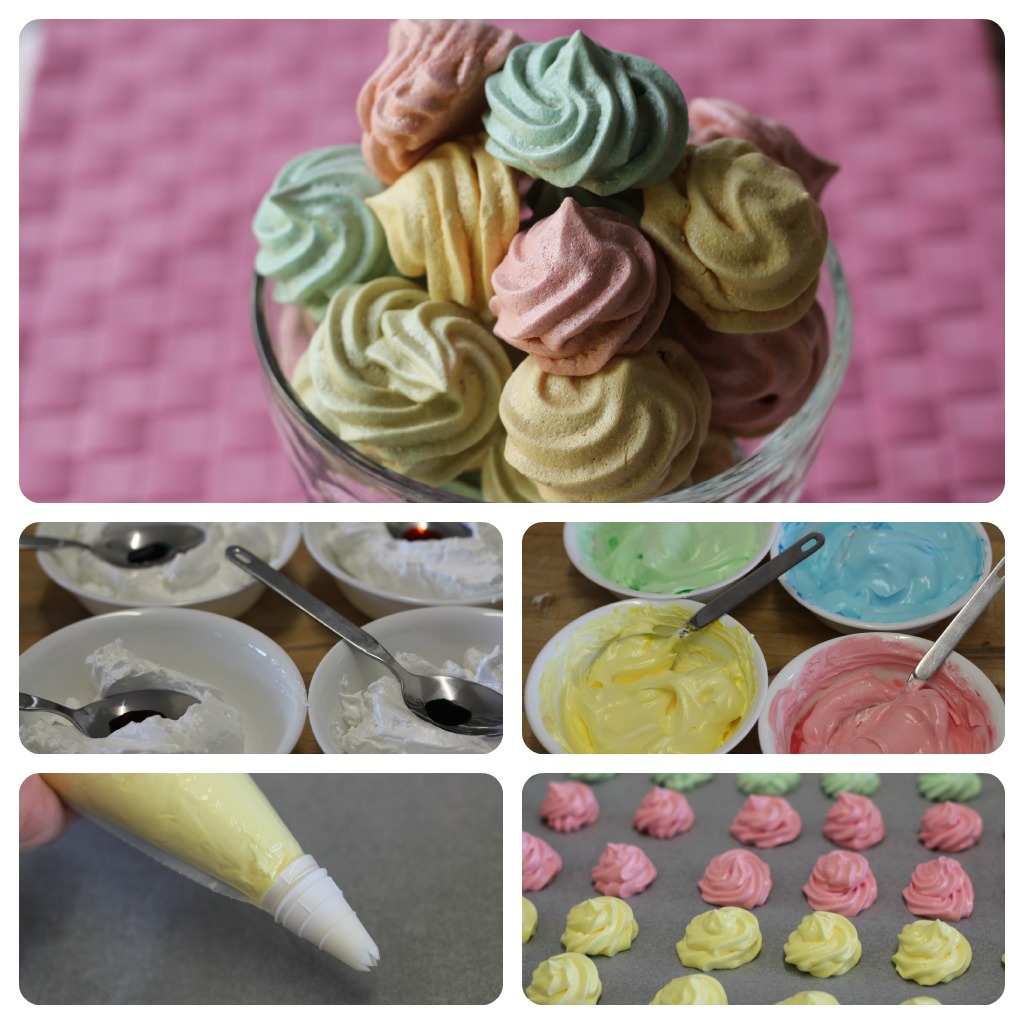 Find more meringue recipes
Serving Suggestions
Note
I cheated and used disposable piping bags for this recipe. They make for an easy clean-up.
The sugar needs to be entirely dissolved in this mixture and a good way to test this is to rub a drop or two between your fingers to make sure it isn't grainy.
You can also use gel paste colouring and powdered food colouring for this recipe.
This recipe was created by Jennifer Cheung for Kidspot, New Zealand's best recipe finder.