Glow in the dark play box
There's nothing quite like the magic of a glow in the dark atmosphere for kids. It's even better when it's a feature in their very own creative space! Have them creating their own special area to glow.
What you need:
a large box
black light torch
craft knife
fluorescent markers
white paper
Number of players:
Activity:
Surprise the kids with this amazing glowing activity.
Grab the box and lay it on its side. Cut a hole in the top side of the box, making sure it's snug enough for the torch to fit in and sit well. The torch has to be a tight fit to the hole.
Lay out the white sheets on the bottom side of the box, leaving a few coloured fluorescent markers in there too.
Let the kids go crazy in there! The markers will react with the blacklight torch creating an amazing glow in the dark atmosphere the kids will be proud to show off.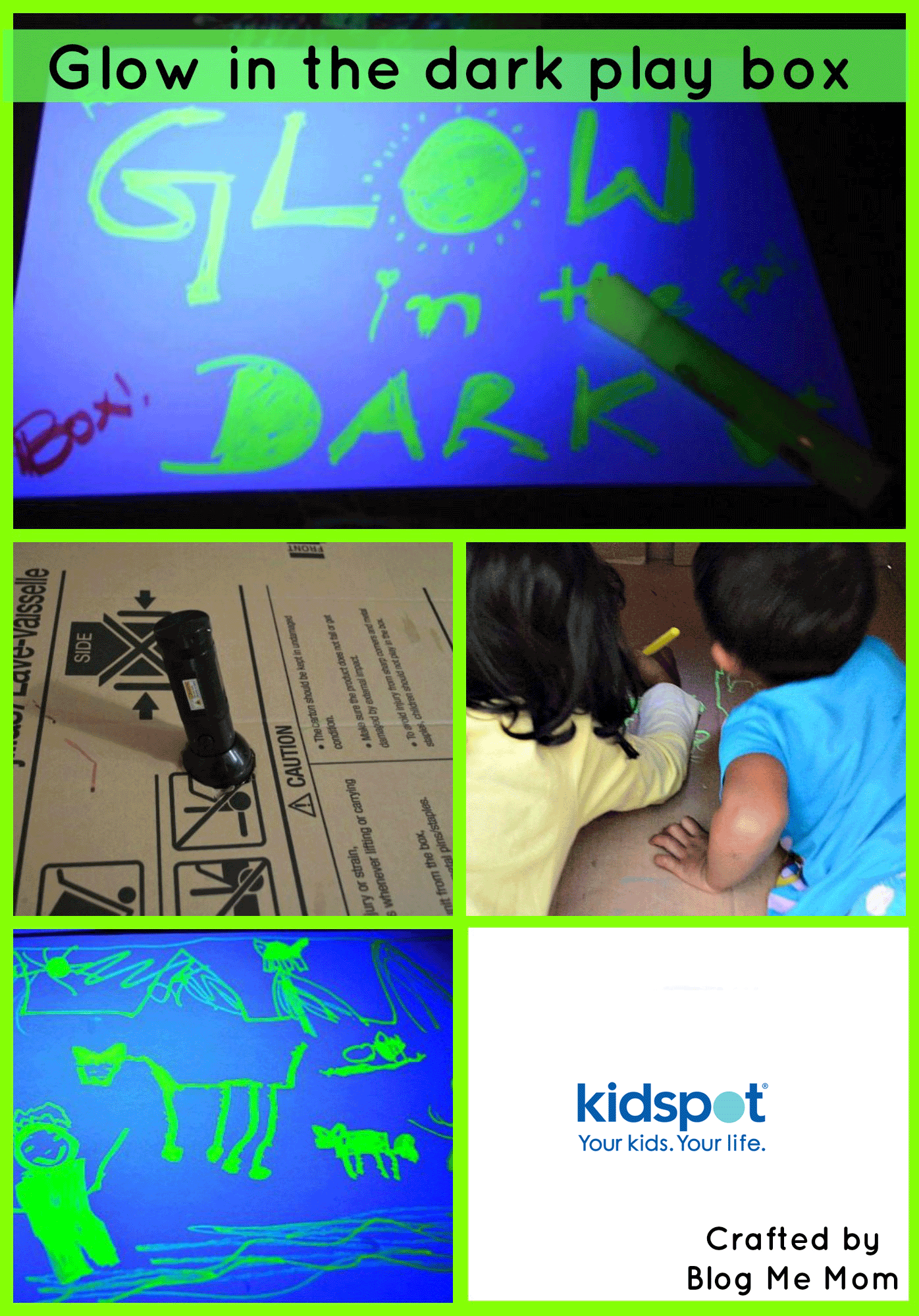 Crafted by Sujatha Balaji BlogMeMom
Pinterest: blogmemom
Facebook: Blog Me Mom