Sensory play: Coloured sand and flowers
Help your kids explore their world with sensory play. Getting your hands a little dirty never seemed like so much fun. Mix it up a little with this creative and imaginative activity for kids. The coloured sand offers a gritty feeling while the flowers add a soft element to the activity.
What you need:
colored sand
fresh flower petals
aquarium gravel
muffin tins and scoops
large plastic tub
Number of players:
Activity:
Coloured sand makes this activity more exciting and fun for the kids to play with. You don't have to use coloured sand, ordinary sand is fine but the colours really add a fabuous extra sensory touch.
To your plastic tub, add rows of coloured sand, a muffin tin and some scoops to play with.
Let the kids collect fallen petals from around the yard and add them in too.
Imaginations can now run wild. Make muffins, pour and feel the sand. Mix up the colours and chat about the different textures and colour mixes you see. Now, add the aquarium gravel and get the kids to explain the difference in textures.
There's so much fun to be had with this sensory play activity, it could go on all afternoon!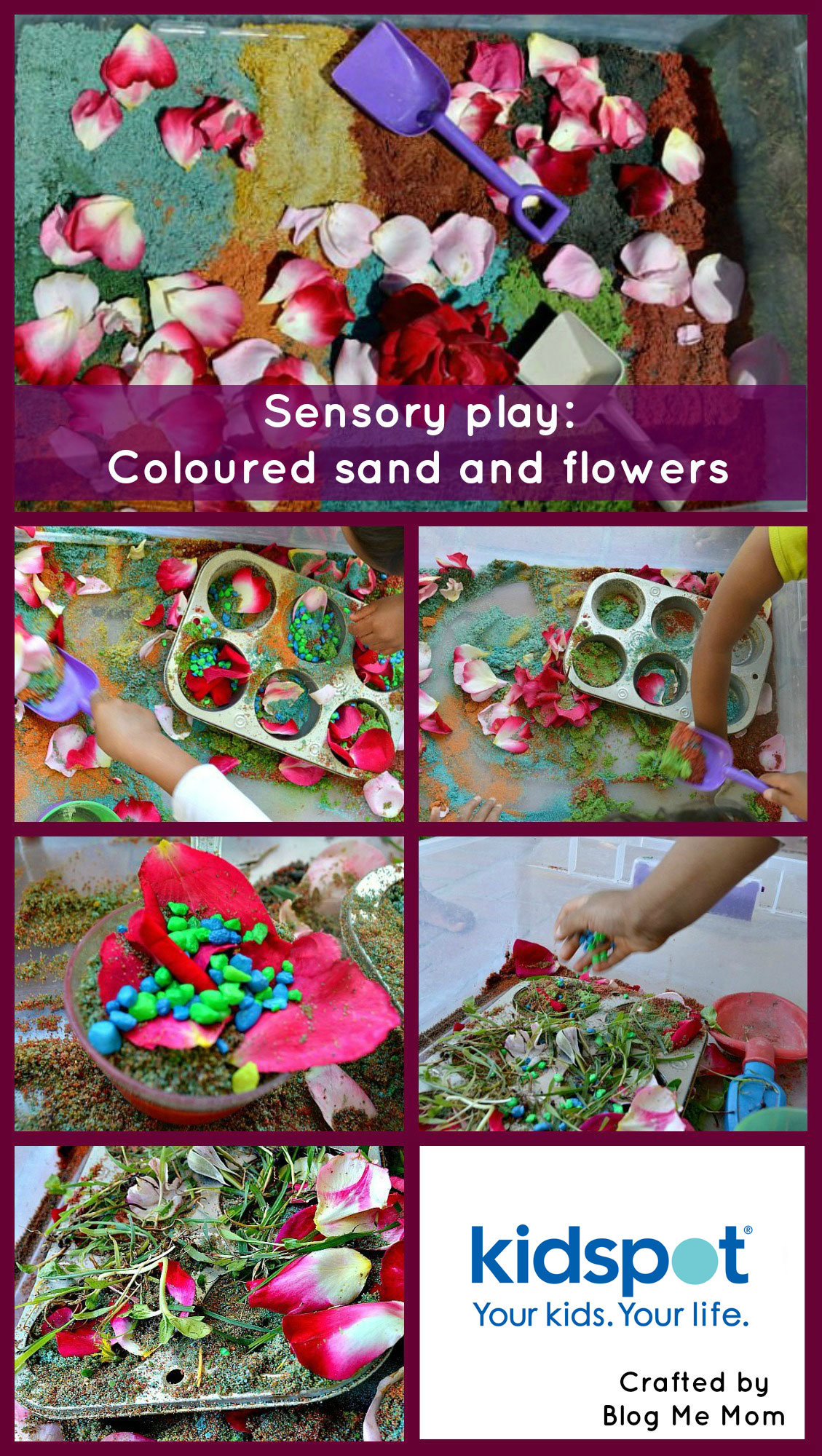 Crafted by Sujatha Balaji BlogMeMom
Pinterest: blogmemom
Facebook: Blog Me Mom