Pancake pops
Serves:
30
Ingredients
1/2 cup (75g) plain flour
1 tbsp white sugar
1 tsp baking powder
1/4 tsp baking soda
1/4 tsp salt
1/2 cup plain Greek yoghurt
2 tbsp melted butter
1 egg, lightly beaten
1-2 tbsp milk
You will also need:
Method
Step 1. In a bowl, combine the flour, sugar, baking powder, baking soda and salt.
Step 2. Mix in the yoghurt, butter and egg. Add milk a little at a time until you have a stir-able batter.
Step 3. Heat a non-stick pan over medium heat. Drop teaspoonfuls of batter onto the preheated surface. Lay the sticks halfway into the centre of each pancake and smooth over the split.
Step 4. Turn after a minute or two, then cook on other side until cooked through. Serve with maple syrup.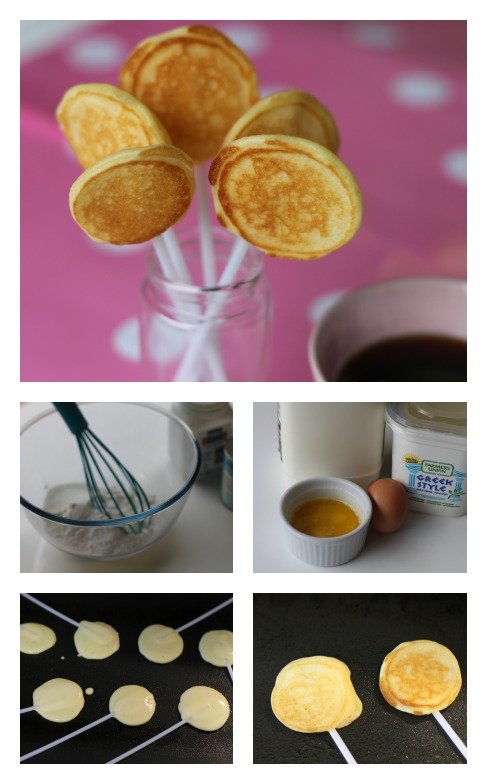 Notes:
If you only have low-fat Greek yoghurt, you may need to use less milk.
Be careful if you're using plastic pop sticks – you'll need to protect the handles on the hotplate so they don't melt. I recommend you use paper sticks.
This recipe was created by Jennifer Cheung for Kidspot, New Zealand's best recipe finder.
Find related pancake recipes
Serving Suggestions
Note