Decorative and fun: Ribbon corkboard project
Fun for the kids with the addition of practicality and organisation? Who ever heard of such an amazing piece? We have and we recreated it so you could share it too! Get the kids crafting their own scene on a corkboard for organisation in their room they'll be happy to use.
What you need:
pre framed Cork board
ribbons
acrylic paints
animal Stencils
ribbon
foam flowers
craft moss
craft sticks
glue gun
foam or felt squares
scissors
Number of players:
Activity:
Cut ribbons to fit and hot glue the ends to the corkboard. Make sure these are nice and tight so they can hold photos later on. You can choose to run the ribbons in any direction you like. Alternate the ribbons to create a pattern.
Once the ribbons are in place, glue the moss on to the bottom of the corkboard to create some grass. Colour the craft sticks green and cut them in half. Glue the flowers to the tops and stick them on to the board.
Grab the foam or felt squares and cut out some stencilled animals. Decorate the board with these little guys. You could even choose to use small tacks so they're movable!
Paint on some details and you're done. A gorgeous scene the kids will love to create and play with.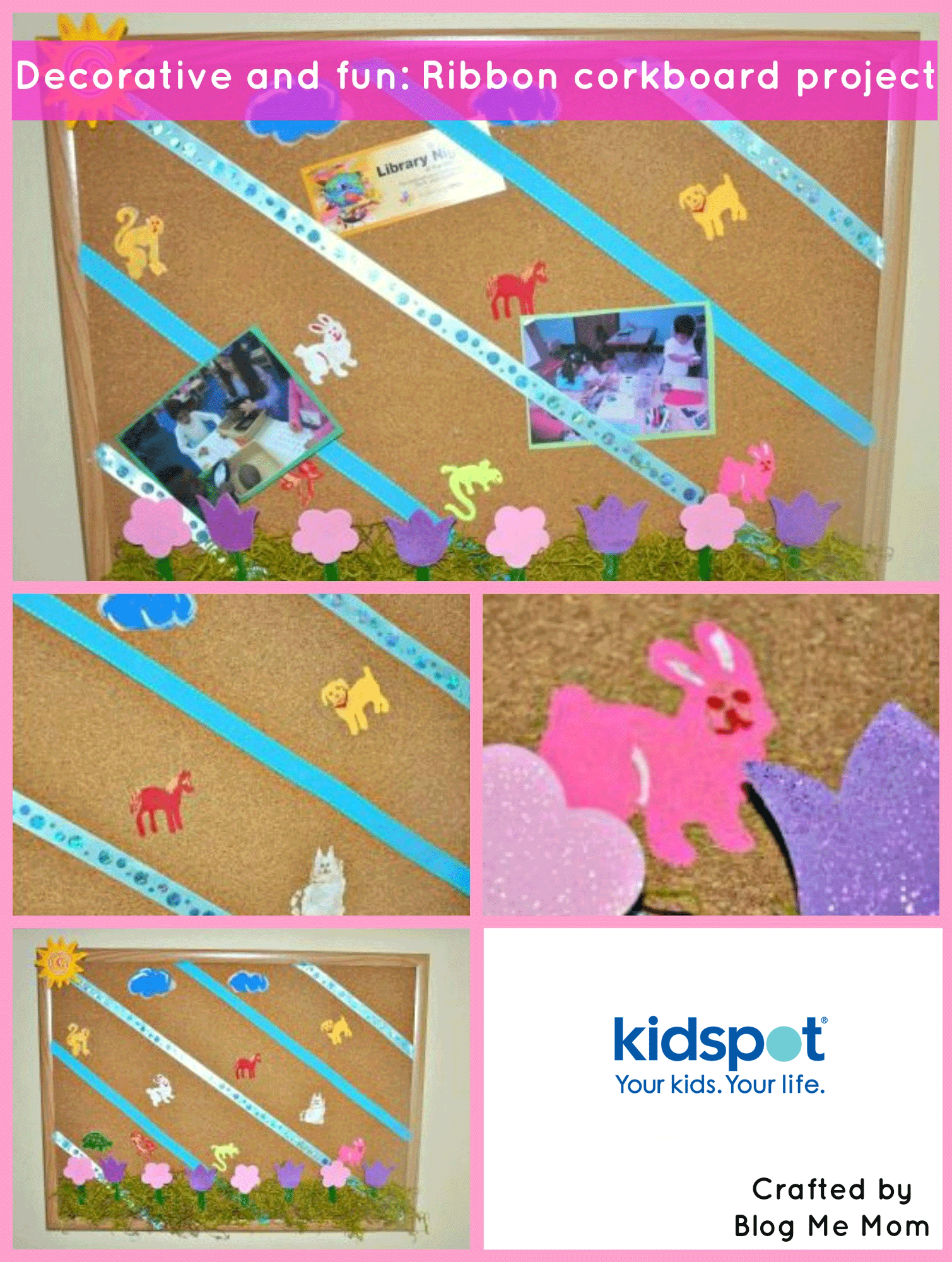 Crafted by Sujatha Balaji BlogMeMom
Pinterest: blogmemom
Facebook: Blog Me Mom