Flower crowns
One for the older kids (or a parent to help out with), this is a way to put those flowers the kids pick on a walk to good use. Or grab some from your own garden when they're in bloom and make some super-easy flower crowns for your super-cute flower children.
What you need:
flowers
elastic jewellery thread (try craft/budget stores)
needle
scissors
Number of players:
Activity:
Step 1. Gather you supplies so they are close at hand.
Step 2. Thread your needle and poke through the stem of the flower from the thin side into the back of the flower.
Step 3. Repeat until you've got the amount you want. Keep them relatively close together – the thread will stretch them out a little while in place.
Step 4. Measure around your child's head roughly and tie the ends into a knot a few centimetres short of it fitting around. It will stretch to fit on the head snugly. Snip off the ends of the elastic.
Step 5. Wear and smile!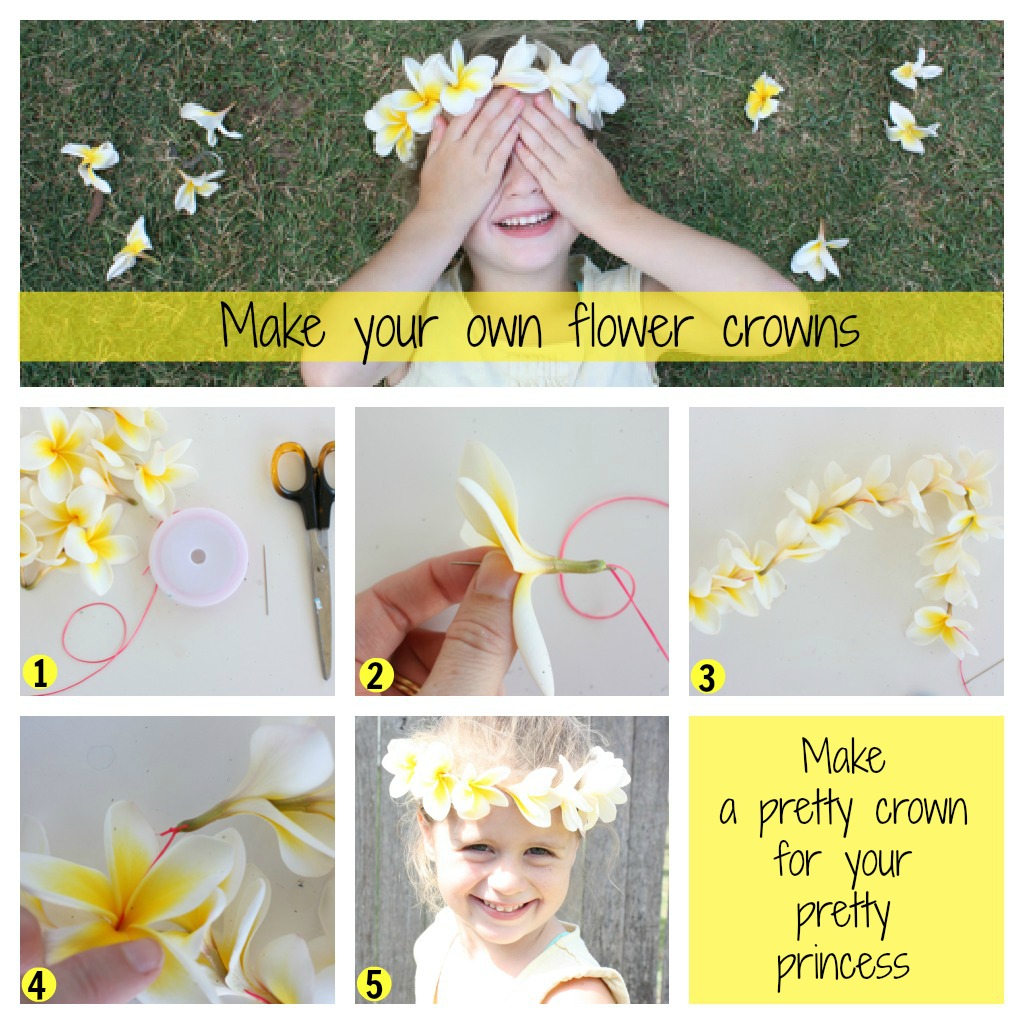 This craft was put together by Belinda Graham at the Happy Home blog.