Ice block building
Kids of all ages love playing with blocks. And ice blocks? Well, they're a kid's favourite too. Now add them both together and you have a cool activity that is messy and fun!
What you need:
ice containers
water
food colouring – see notes for other ideas
Number of players:
Activity:
Fill your containers up with a mixture of water and food colouring. For best results, use all shapes and sizes. Some ideas are:
ice trays
cups
snack cups
chocolate moulds
Once frozen, take the kids outside to an area where mess isn't a problem and pop the moulds out on a flat surface.
This is where the fun begins. Building towers, cupcakes, trains or trucks will be great fun and the vibrant colours add an extra sensory element.
Notes:
This activity is not limited to just coloured water; you could use juice, cordial or any other edible liquid to freeze.
It's best to do the freezing ahead of time so the kids aren't waiting in anticipation of the frozen blocks with constant questions of "Are they frozen yet?".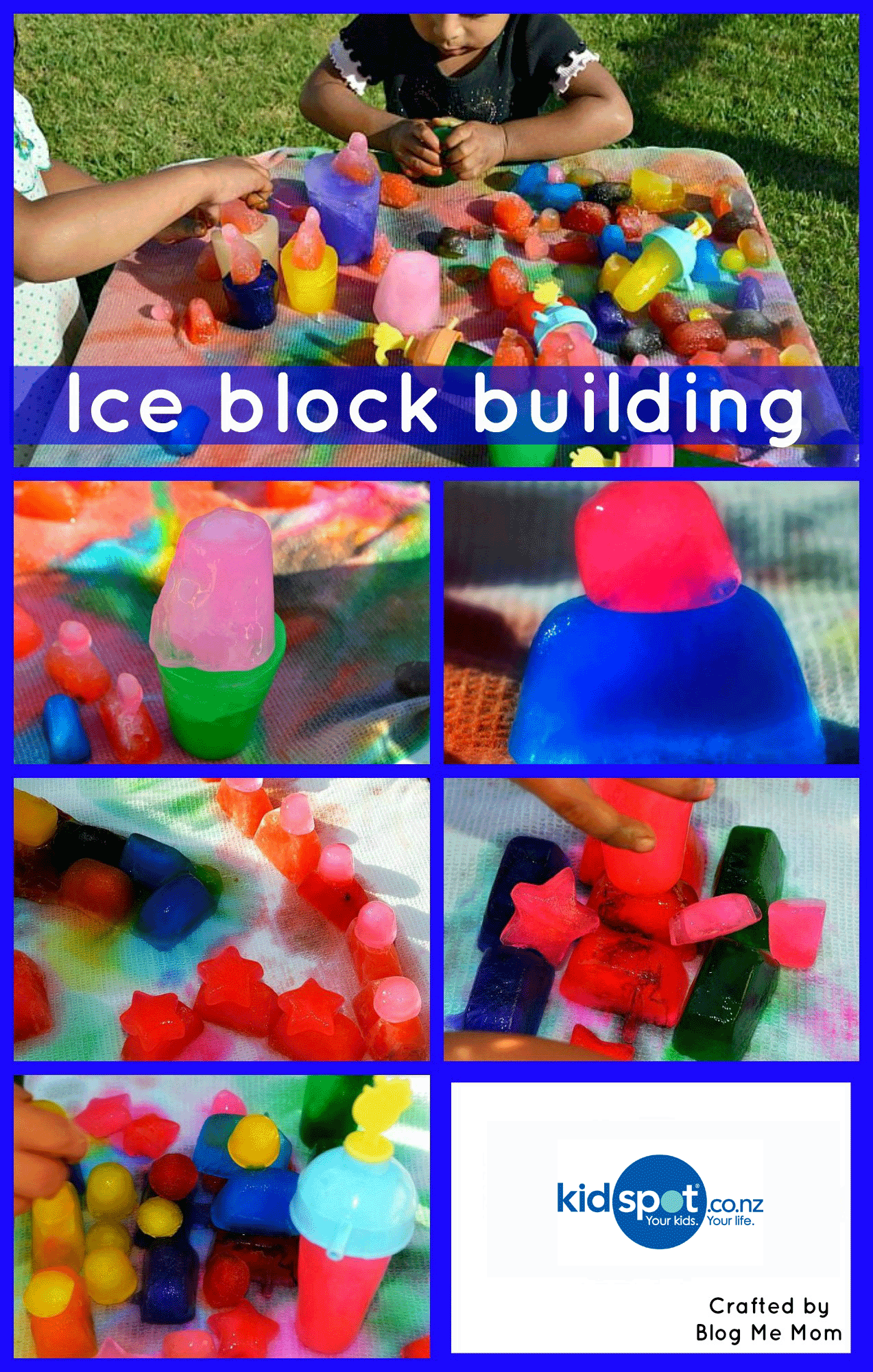 Crafted by Sujatha Balaji BlogMeMom
Pinterest: blogmemom
Facebook: Blog Me Mom