Make your own beaded ornaments
If you want to add a handmade touch to this year's festivities, it's time to get a move on! Add some handmade sparkle to your Christmas tree with these easy beaded ornaments. If you're not great with a freestyle bend to get them into shape, try using a cookie cutter as a template.
What you need:
an assortment of beads
pipe cleaners
a star cookie cutter
ribbon or string
scissors
Number of players:
Activity:
Step 1. Gather your supplies.
Step 2. Thread the beads onto the pipe cleaner in the pattern you want. We used two different sizes of the same bead for this version.
Step 3. If you need it to be longer, twist the ends of two pipe cleaners together to double the length. Flatten the two ends to the line of the pipe cleaners as best as you can.
Step 4. Bend the pipe cleaner over the point of the cookie cutter to start. Hold it in place as you bend over the other side.
Step 5. Continue it around the whole of the cookie cutter until the end reaches the start.
Step 6. Twist the shorter end (the start) around the longer excess so it's secure.
Step 7. Cut off the excess. Tie a piece of ribbon or string around the star, covering the exposed pipe cleaner as best you can and hang.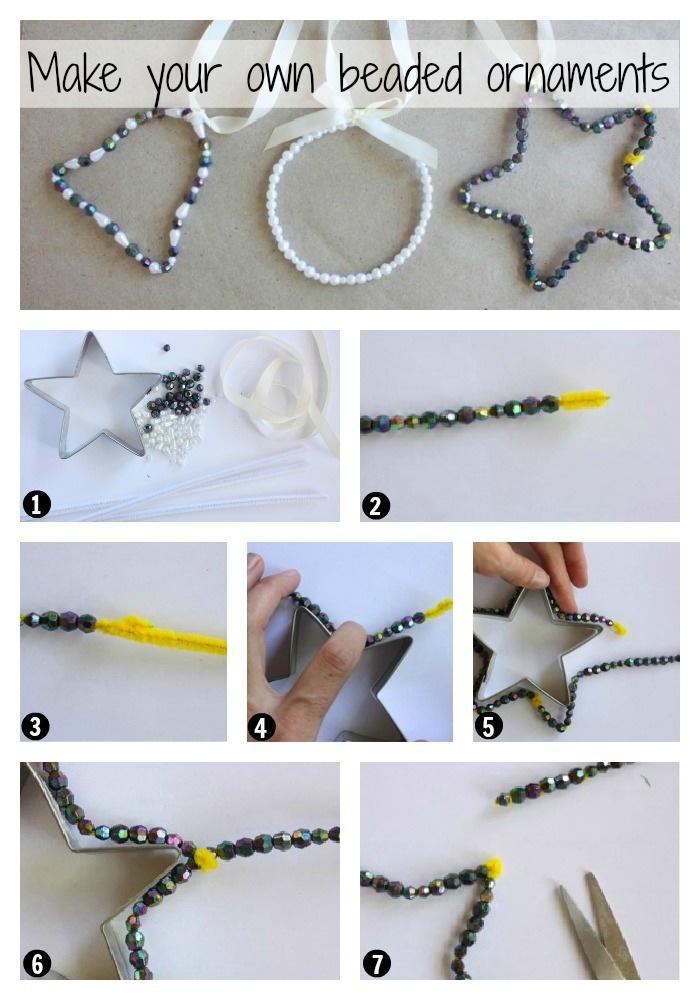 This craft was created by The Happy Home Blog.