Paper chain advent calendar
Christmas is all about the fun and games leading up to the big day. Make this Christmas even more fun for the kids with a riddle a day until Santa arrives. Have the kids hunting and guessing until the big day!
What you need:
decorative paper
pen
tape or a stapler
imagination
Number of players:
Activity:
Step 1. Take your decorative paper and slice it as thick as would suit your riddles.
Step 2. Write riddles on the paper guiding kids to look in a place you have hidden a gift. For example: "Today is day four. Is that a knock I hear at the door? Have a look and you might see, a little something below your knee." This is possibly the hardest part of this activity and where you will need your imagination.
Step 3. Make a circle from your riddle paper by joining both ends and either taping or stapling them together. For subsequent loops, make sure you put the riddle paper through the loop before stapling to make a chain effect and have the kids snip off one riddle per day to follow.
Step 4. Continue along for the 24 days leading up to Christmas and enjoy the fun!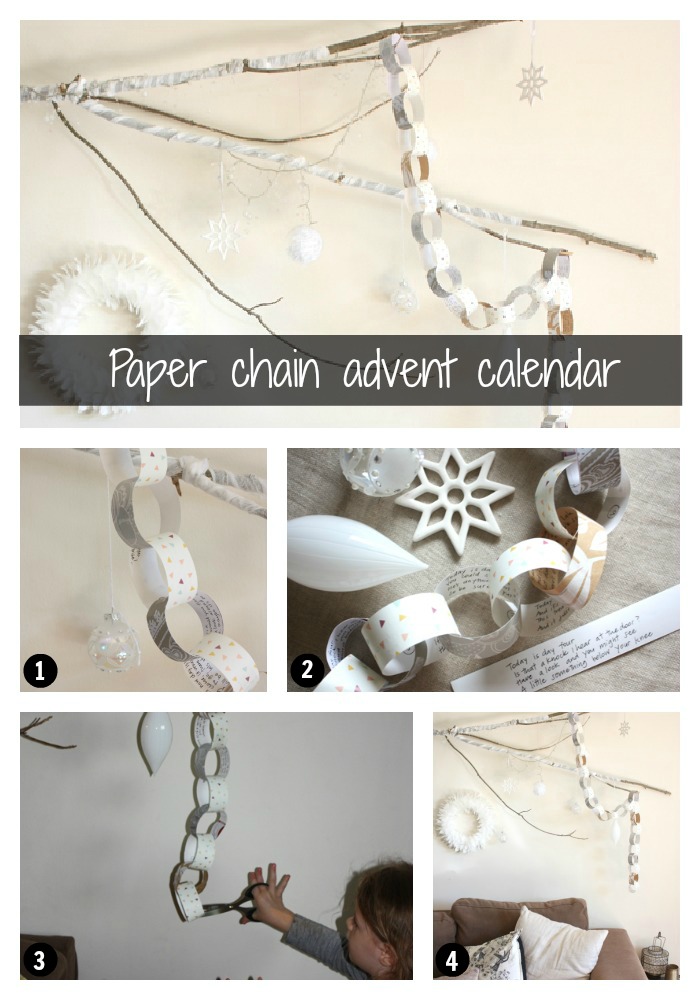 Craft created by The Happy Home Blog.