Prefix and suffix online game for kids
Kids confused about words changing on them depending on the start and the finish? Here is the perfect game to help them learn all about the prefix, the suffix and how they alter the meaning of words.
What you need:
computer with internet access
Number of players:
Activity:
This great online game for kids offers a range of features which include: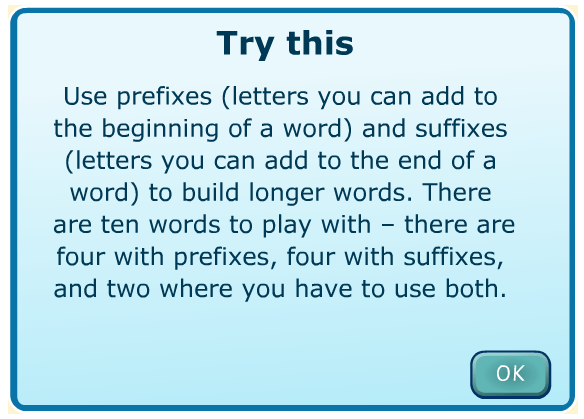 Easy instuctions.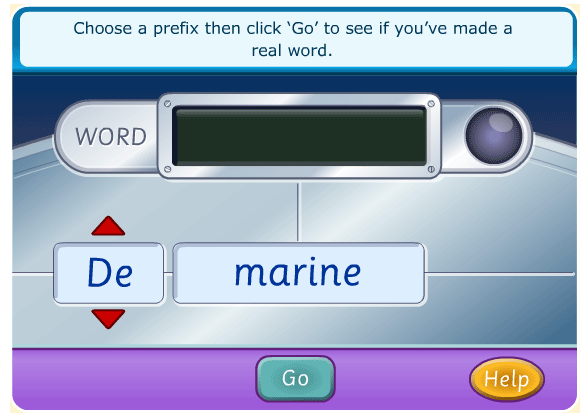 Click and change the suffix or prefix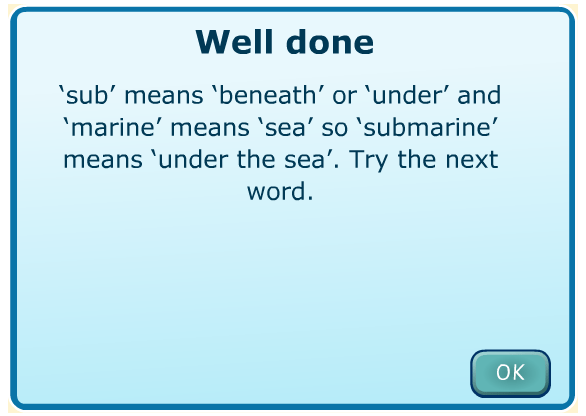 Instant reward for correct answers with definitions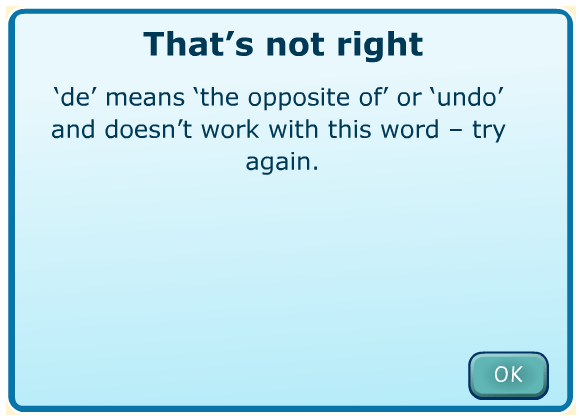 Explanations of incorrect answers

Click here to begin playing the game.