Punctuation online game for kids
Teaching the kids punctuation is a little easier when they are online. This game offers ten sentences to try and there are a range of punctuation marks to put in place. Learn about commas, question marks, explanation marks and more!
What you need:
computer with internet access
Number of players:
Activity:
This great online game for kids offers a range of features which include: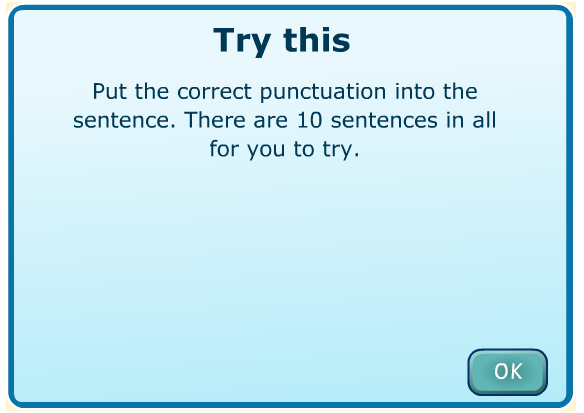 Easy instuctions.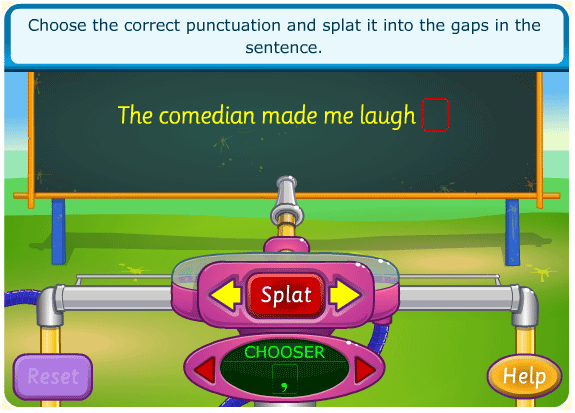 A fun slider to choose and splat your punctuation mark.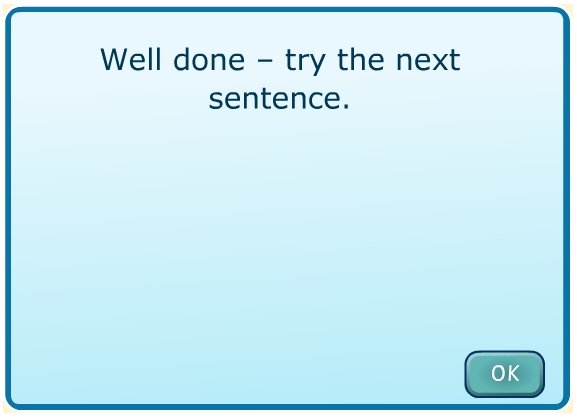 Instant reward for correct answers with definitions.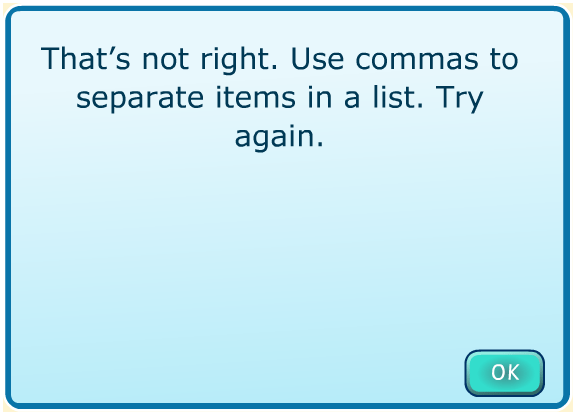 Explanations of incorrect answers.
Click here to begin playing the game.