There have been calls in the past for a tax to be imposed on sugary drinks because of the link between excess sugar in our diets and the growing obesity epidemic. Leading dental expert, Dr. Rob Beaglehole, joined the calls but his focus was on the impact of sugary drinks in particular on toddlers and children.
The impact on children's teeth
In TVNZ's Sunday current affairs programme on 8 March 2015, Dr. Beaglehole explored the number one reason children were admitted in to New Zealand's hospitals – to have their rotten teeth removed under general anaesthetic. More than 30,000 children have teeth removed each year under local anaesthetic. 5000 of these children are under the age of 7 with the majority of this group being under 4 years old.
Sugary drinks include not only soft drinks but also energy drinks, ice blocks and even fruit juice. The recommended daily intake of sugar is 3 teaspoons.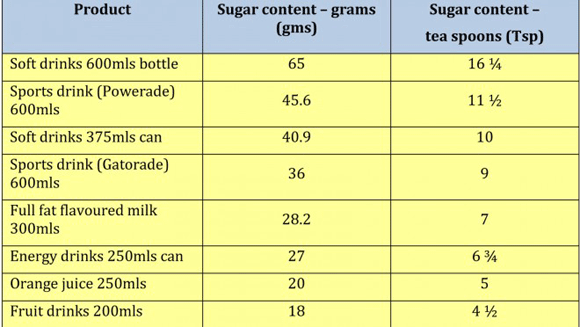 Sugar tax
Dr. Beaglehole called for a tax on sugary drinks because of the evidence that this will help reduce consumption. In 2014 the Mexican government introduced a 10c/litre tax on sugary drinks. After just 3 months there was a 10% reduction in sugary drink consumption and over the year they raised $1 billion in tax.
In the United Kingdom, Chancellor George Osborne included a two-tier 'sugar tax' in his March 2016 budget. The rate of the tax that will be applied from April 2018 to drinks is yet to be determined but health campaigners called for a 20% levy. The move was welcomed by celebrity chef, Jamie Oliver.
We did it guys !!we did it !!! A sugar levy on sugary sweetened drinks …… A profound move… https://t.co/0XkydLzLCo

— Jamie Oliver (@jamieoliver) March 16, 2016
Do you agree there should be a tax?
This article was written for Kidspot New Zealand. Sources include kidspot.com.au and TVNZ's Sunday.