Want FREE printable autumn fun for kids? We have it with this a-maze-ing autumn maze! They'll enjoy getting to the end of this puzzle and decorating the page when they're done too.
What you need:
computer with internet access
printer
paper
coloured pencils or markers
Number of players:
Activity:
Find your way through the maze to get the leaf back to the tree. Well, it is lost – isn't it?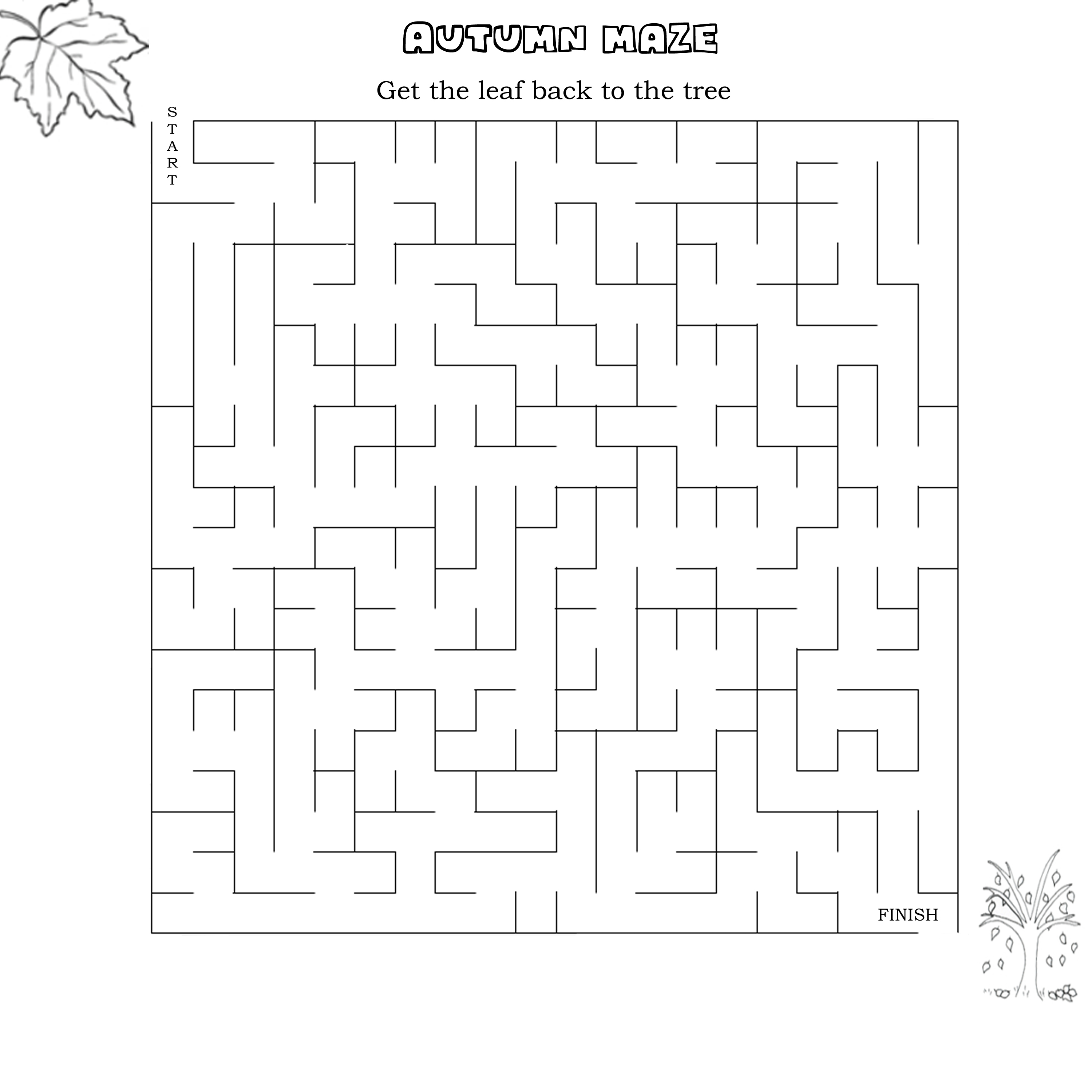 When you have made your way cleverly through the tangle of lines, have some fun colouring and decorating in your favourite autumn colours.