Clean up your grammar – online game for kids
This game is a fantastic resource for kids to learn their word groups. Cleaning the washed up words on the beach will encourage kids to remember thier nouns and verbs. With split levels for different age groups, it makes it easy to choose a level to suit your kids.
What you need:
computer with internet access
Number of players:
Activity:
This game has many great features to entice kids to learn. These include: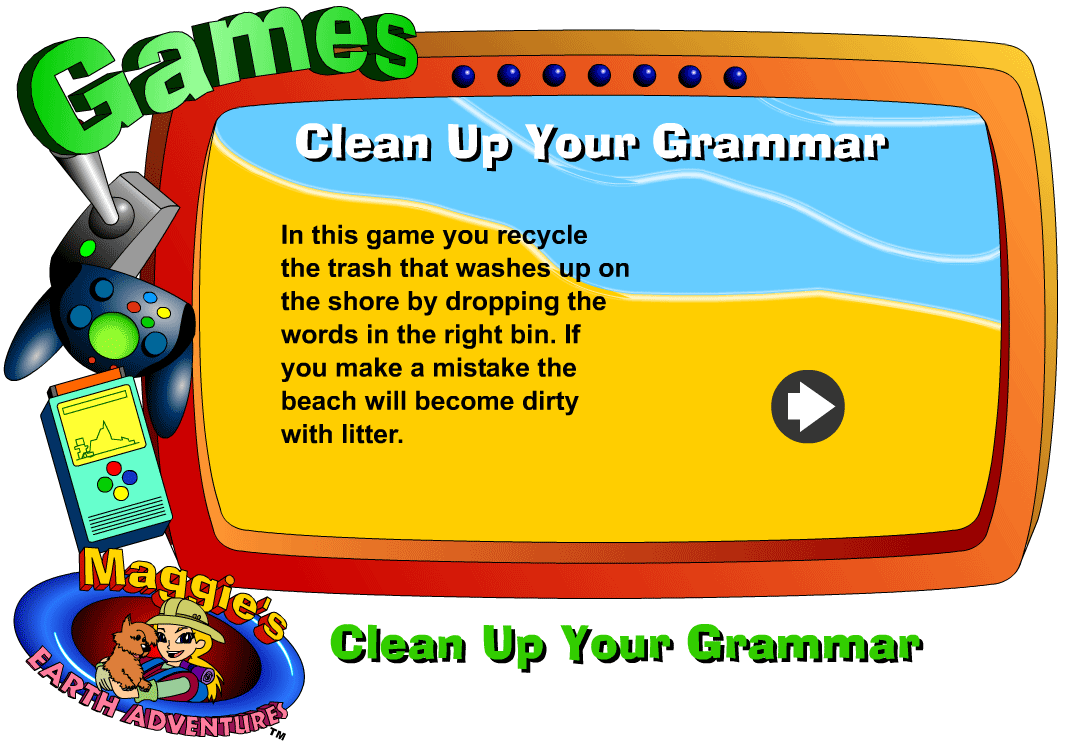 Easy instructions.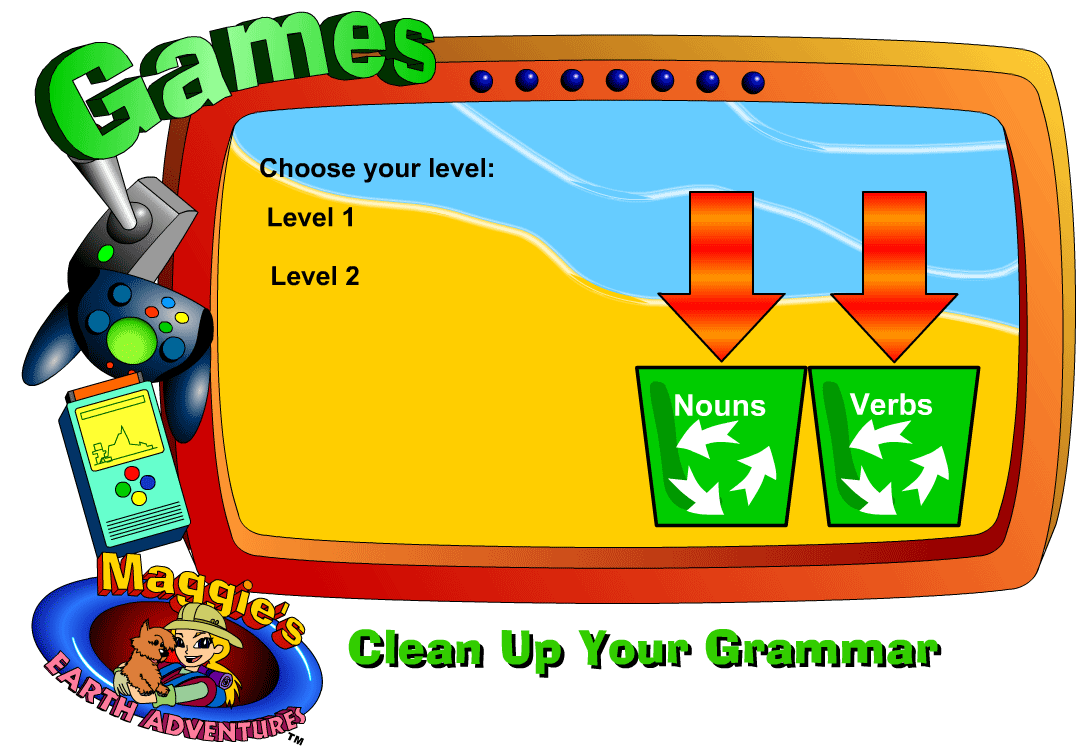 Split levels for older children.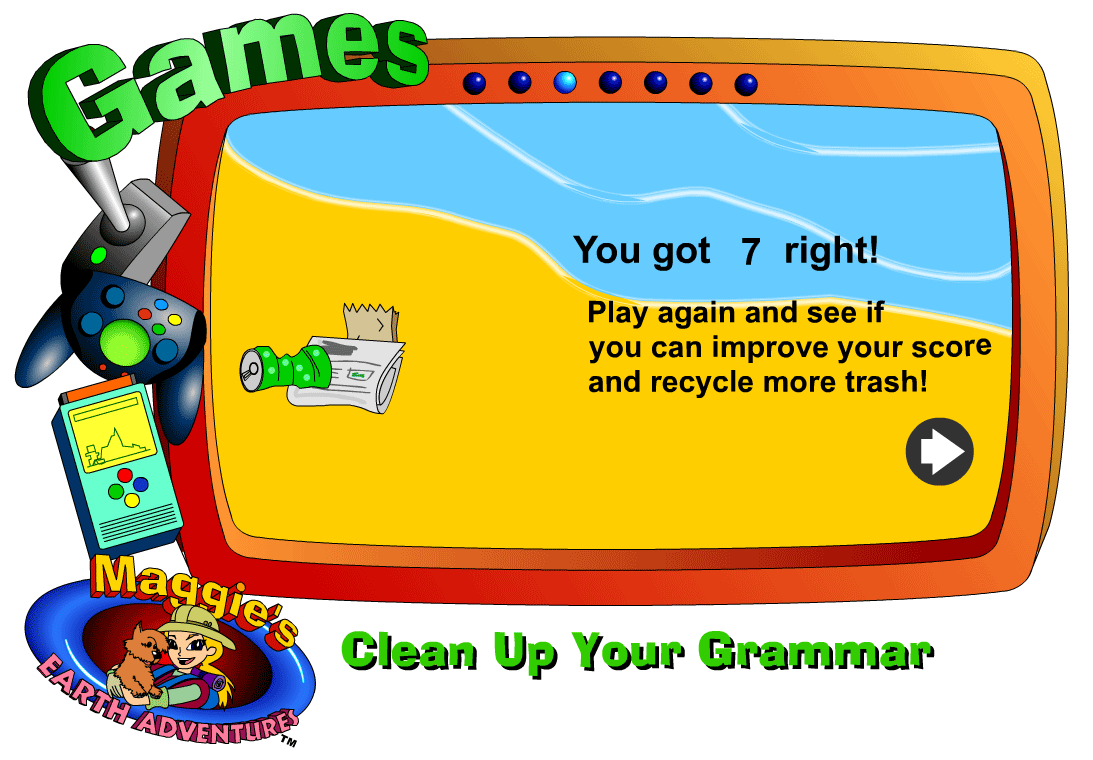 Washed up rubbish for incorrect answers with celebrations for correct answers.
All you have to do when you begin is drag the washed up words to the correctly labelled bins on the shore. The game will let you know if you are right with a tick or wrong with a cross. Litter will be left on the shore should your answer be incorrect.
Good luck!