So for Halloween you'll dress up the windows, the front of the house, the kids and your pumpkins. Wondering if there's anything left? Well, yes, yes there is: your grass. Scare off (or welcome in!) those trick or treaters with these so-simple, and temporary, grass stencils.
What you need:
pizza box
marker
scalpel
flour sifter
flour
Activity:
Step 1.  Gather your supplies.
Step 2. Cut or tear the lid off your pizza box and draw on your stencil – think simple shapes like a jack-o-lantern, bat, ghost or witch.
Step 3. Use your scalpel to cut out the stencil – don't throw away the centre pieces as you'll need them.
Step 4. Place the stencil on the grass and place the centre inserts like eyes or mouth in place.
Step 5. Hold the flour sifter over the stencil and pour in the flour. Have your child gently sift the flour over the stencil, avoiding going over the edges if possible. Remove stencil and – ta da! Decorative grass!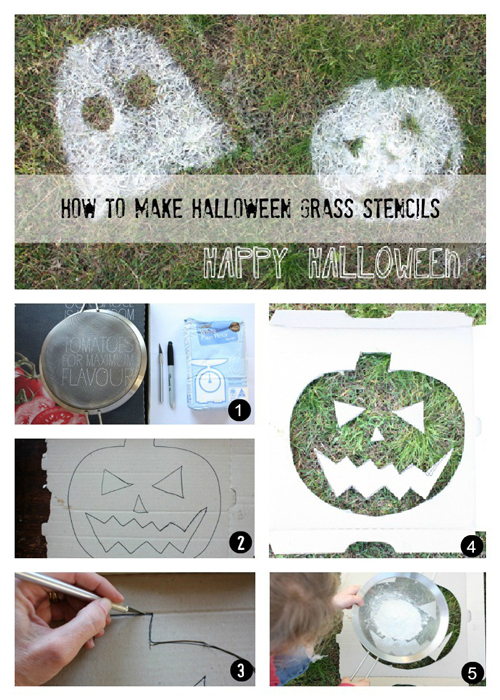 This craft was created by Belinda Graham, who blogs at The Happy Home Blog.