Make a fishy on a dishy
There's no limit to the places the kids imaginations will go when they create really cool ocean crafts. From plate oceans to puppets, the ocean creatures will have the kids occupied for hours.
What you need:
foam plates
acrylic paint
toothpicks
tape
googly eyes
tissue paper
Number of players:
Activity:
To prepare the ocean for this activity, you'll need the kids to cut out the blue tissue paper and paste it onto a plate.
While the ocean dries, have the kids draw and cut out large ocean animal figures on another of the paper plates, then paint them up.
Add the googly eyes to the cleverly crafted animals and once dry, tape the toothpicks in to place on the back of the animals.
After the kids have had a play with puppetry, stick them into their home, the ocean plate and keep forever!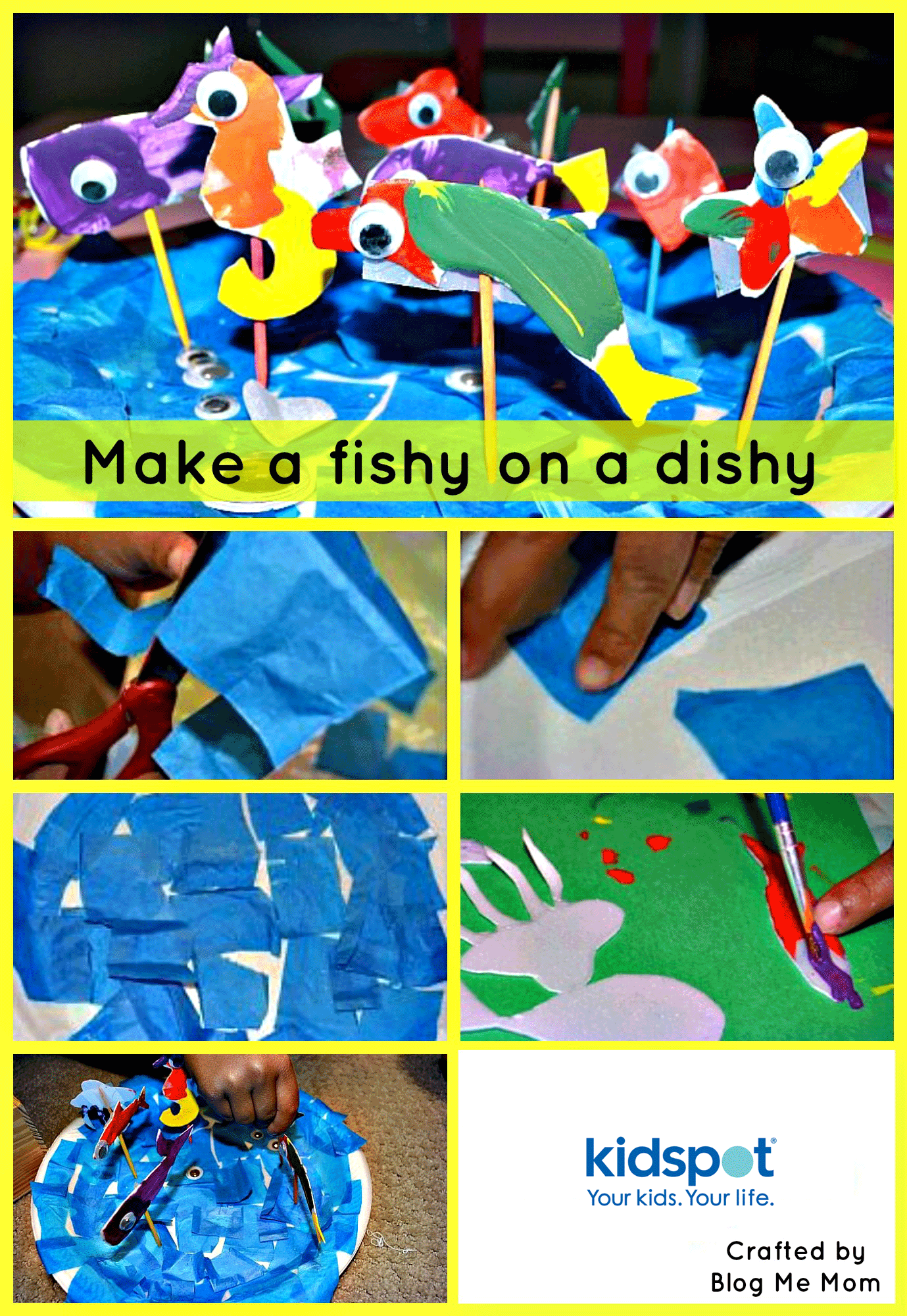 Crafted by Sujatha Balaji BlogMeMom
Pinterest: blogmemom
Facebook: Blog Me Mom