Make your own notice board
Get creative and make your own noticeboard for the office area. Craft a design like ours or create something special to jazz up your office space. The kids will love the painting as there is no need to be too fussy. The tape takes away the mess!
What you need:
Number of players:
Activity:
Step 1. Grab your supplies.
Step 2. Measure the same distance from the corner on both sides, mark and then line up the tape to the markings. Tape off your corner and then cover the whole triangle with tape.
Step 3. Use your ruler to measure the distance you want the stripes to be. Tape it up and around the edges and repeat. Repeat with all tiles the same way.
Step 4. Arrange your tiles in the pattern you desire to ensure the stripes line up well enough – with this simple pattern you can do this diamond, diagonal stripes or chevron.
Step 5. Have your child paint the remaining cork. Then go over it yourself to redistribute the paint if need be. Paint the tile in smooth strokes in the one direction. Leave to dry.
Step 6. Peel the tape back to see super-straight neat non-bleeding lines.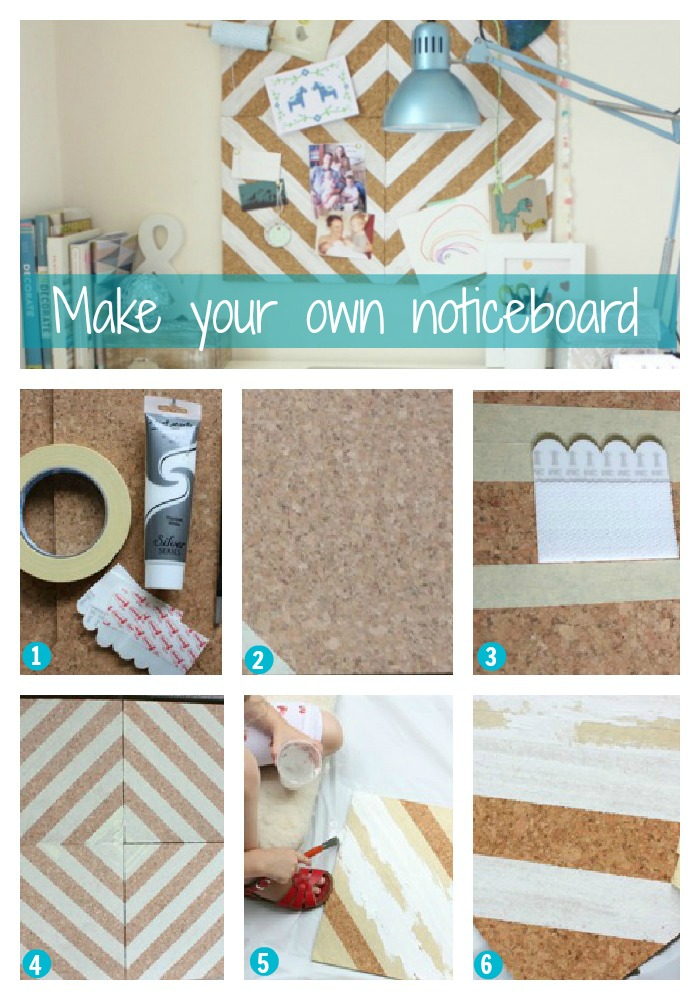 This craft was created by The Happy Home Blog.