Matchbox advent calendar
This is an advent calendar that is less about lollies and more about fun. It's the perfect way to begin your Christmas with the kids. Get crafting this easy and fun project and have your kids enjoy a little treat a day until Christmas.
What you need:
paper mache matchboxes
black rub-on letters
red cord
red and white striped push pins
buttons
red glitter rub ons
tiny Christmas ornaments
white pen
scrapbooking ribbons and paper
a small circle punch
buttons
Blu Tack
Number of players:
Activity:
Step 1. Gather your supplies.
Step 2. Decorate each box with the pens, rub ons and buttons. Get creative, remembering to add the number of the day on the box. You can do thins either in number or word form, so long as you know the date the box needs to be opened on.
Step 3. Once each box is decorated, place a tiny ornament inside. Press all of your boxes onto the wall in a Christmas shape, we have used a tree with our dates starting at the trunk of the tree.
Step 4. Continue along until you reach the top, adding a star decoration to the top of the tree.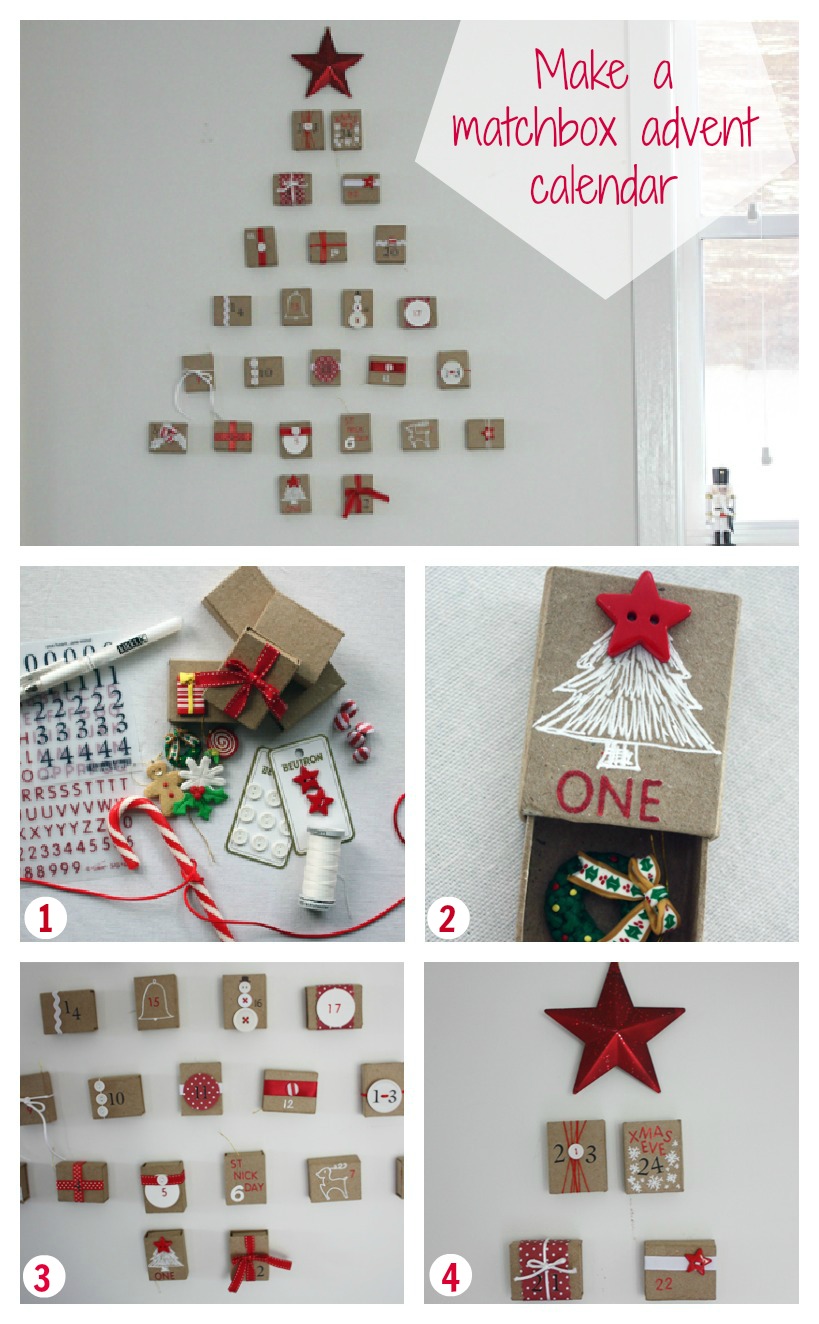 Craft created by The Happy Home Blog.