Months of the year colouring pages for kids: August
These FREE printable colouring pages outline the words of the month as well as a picture relating to its weather, perfect for little ones getting to know each month for its season. Get them to colour our August scene and add their own personal touches.
What you need:
computer with internet access
printer
paper
colouring pencils and markers
Number of players:
Activity:
As the rain subsides, the puddles still linger. Kids love nothing more than getting their feet and clothes muddy! Help them colour the mud rather than colour WITH mud during August with this FREE colouring page.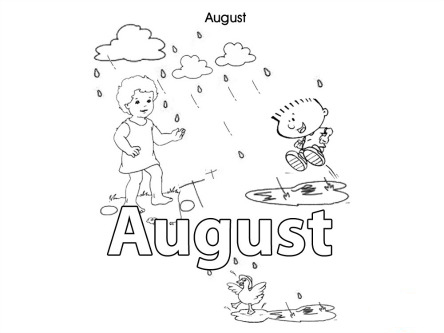 Print this colouring page for kids.
Find all the month of the year printables: