No-carve jack-o-lantern
Carved pumpkins are the most iconic of Halloween images, but they can be a little tricky to do. Instead, get the kids involved and create a jack-o-lantern without arming yourself with a knife! We've used painted thumb tacks to create this look. Here's how.
What you need:
a pumpkin
thumb tacks
orange coloured spraypaint, we recommend Rust-Oleum Universal Spraypaint
chalkboard paint
a box
paintbrush
also helpful: chalk
Number of players:
Activity:
Step 1. Press the thumb tacks into the box as though it was a stand.
Step 2. Spray paint evenly over the tops of the tacks until covered. Leave to dry.
Step 3. Get the kids to help you paint the pumpkin with the chalkboard paint and let dry.
Step 4. Draw on your jack-o-lantern face with chalk.
Step 5. Have the older kids carefully press the thumb tacks over the chalk features to create a thumb tack face.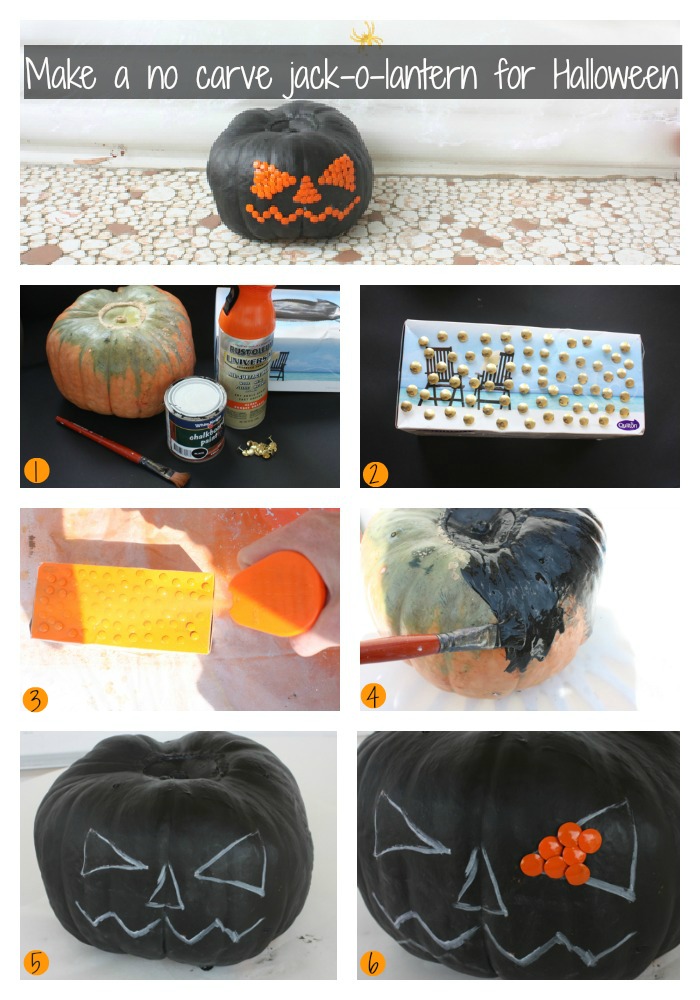 This craft was created by Belinda Graham, who blogs at The Happy Home Blog.