Traffic sign colouring pages for kids: Railway crossing sign
Next time you're out for a walk with the kids, teach them about what the different road signs mean and why they're there. This activity will remind children that the signs they see everywhere around them have meaning. Get kids to colour in these free printables.
What you need:
computer with internet access
printer
paper
colouring pencils and markers
Number of players:
Activity:
Teach children about the different road and traffic signs and what each of them means. By letting them colour in these free printables they are more likely to remember them and pay attention to their warnings.
This is not just any sign, kids love this one for the flashing lights and the ringing bells that sound when the boom gates drop. Stand safely away from the tracks, a train is coming! This sign is important whether you are in the car or on foot.
Print this traffic sign for kids to colour in.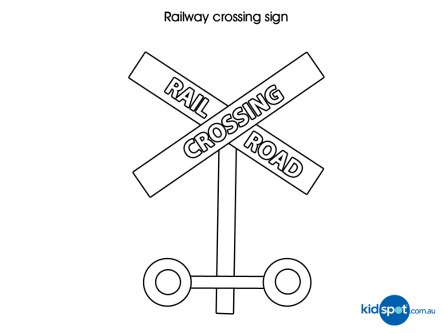 Find more traffic signs for kids to colour in:
Find more paper craft ideas:
Find more kids' craft ideas: