Here's a fun spin on the old game of Twister – it's called Twist and out! It takes Twister out of the house and into the yard. Just print the free spinner, spray up the yard and laugh along as the family twists and turns through this classic game.
What you need:
printer
spray paint – blue, green (or white), yellow and red
scissors
coin or pebble
Activity:
Print off and use your scissors to cut out the free spinner for Twist and out! and head outside.
With your spray paint, make coloured circles on your lawn according to the "Twist and out" spray paint example diagram below. You can make it as large or as small as you like depending on the number of players.
Once the lawn is sprayed, nominate a "spinner". They can grab a coin, or pebble, and toss it onto the spinner. Player one must follow the colour and direction it lands on. Continue giving each player turns until someone can no longer go on and is all twisted up.
The best part about playing this game on the lawn is that you have a soft landing.
Example of the board you would spray in the yard. You may wish to use white spray paint instead of green on the lawn.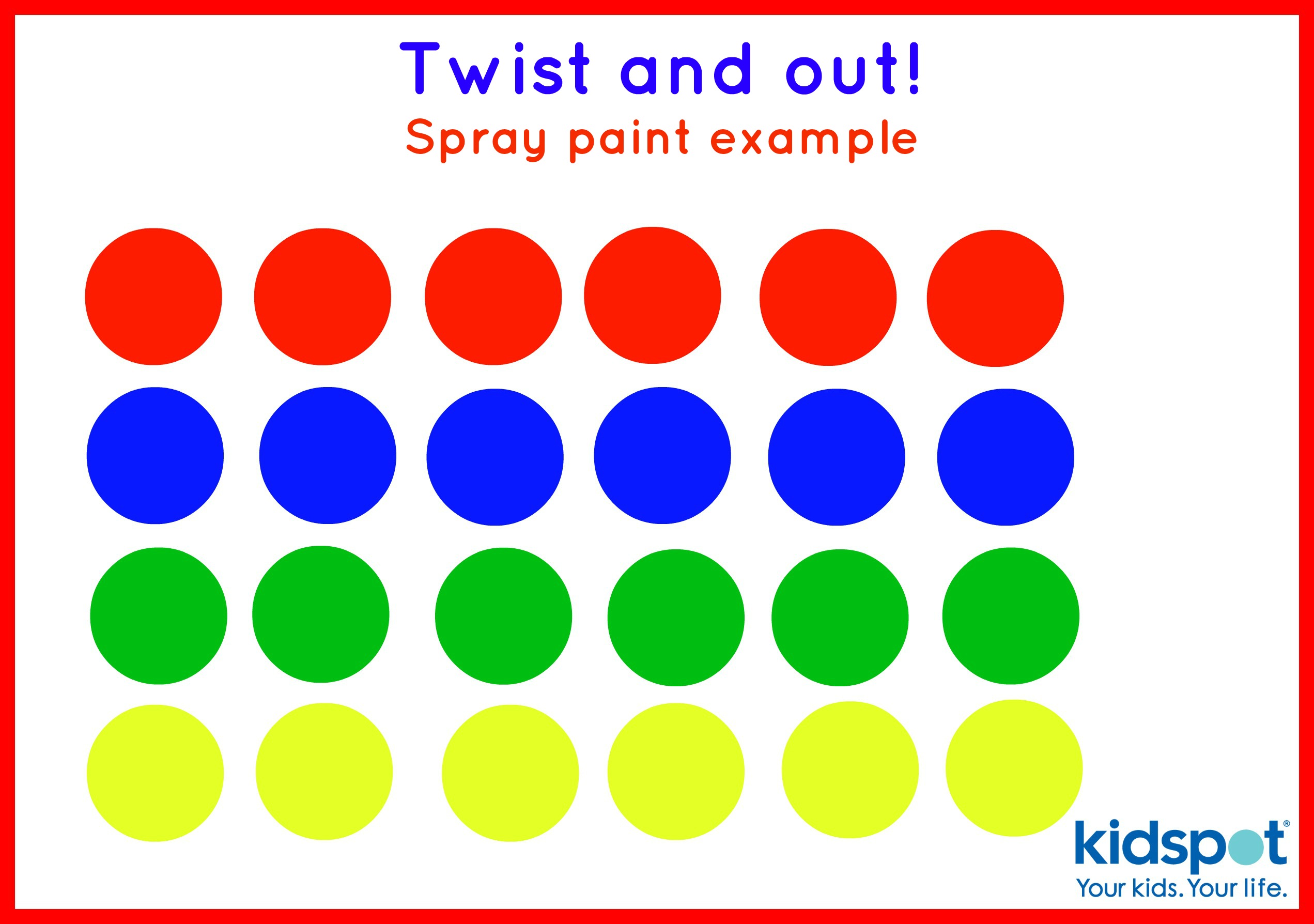 Twister spinner to print. Print this spinner.