Wheely wheely fun
When you think of wheels, do you think of potatoes? Well potatoes make great wheels and this activity will show you what can happen if you think outside the veggie box. This fun activity suits all ages.
What you need:
Potatoes, any size or shape should work
Sharp knife (for Adults to use)
Wooden skewers / thin wooden doweling / straws / chopsticks for the 'Handles'
Stamp pads or acrylic paints
Kitchen Sponge
Cookie cutters (Round shapes)
Surface to paint on: rolls or sheets of plain paper, paper bags , wood etc
Paper /plastic or old plates
Number of players:
Activity:
Cut your potatoes length ways into the thickness of the WHEEL you want. I had them ranging from 1cm to 2.5cm thick. Then cut out the round with your cutter. Experiment with different widths and cutters. If you use a wavy edge cutter you already have a tyre tread already to go.
Now cut your pattern around the edge of the potato wheel with a sharp knife. If you have an older child who is responsible with a knife they would have fun cutting their own patterns. For this activity with my 3 yr old, I did all the cutting. You can use anything in your kitchen draw, be creative! I found an oil pourer top which worked really well to take an oval scoops out of the edge. And I used a plastic straw to make the cut out hole pattern.
NB: If you do not wish to use potatoes for cultural reasons, try a section of a pool noodle instead with a piece of dowling for the handle. You can either use a craft knife to cut out the pattern or cut out pieces of craft foam and glue them on to the pool noodle to create the pattern. (Remember to supervise kids when using knives).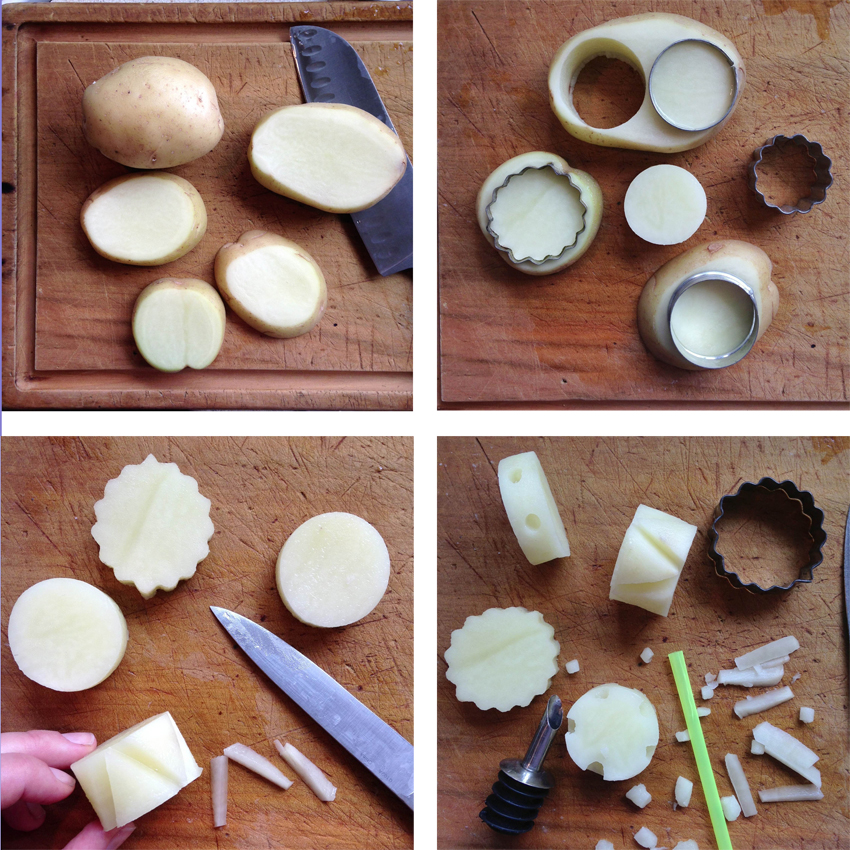 Insert your 'handle' through the centre of your potato wheel and prepare your paints.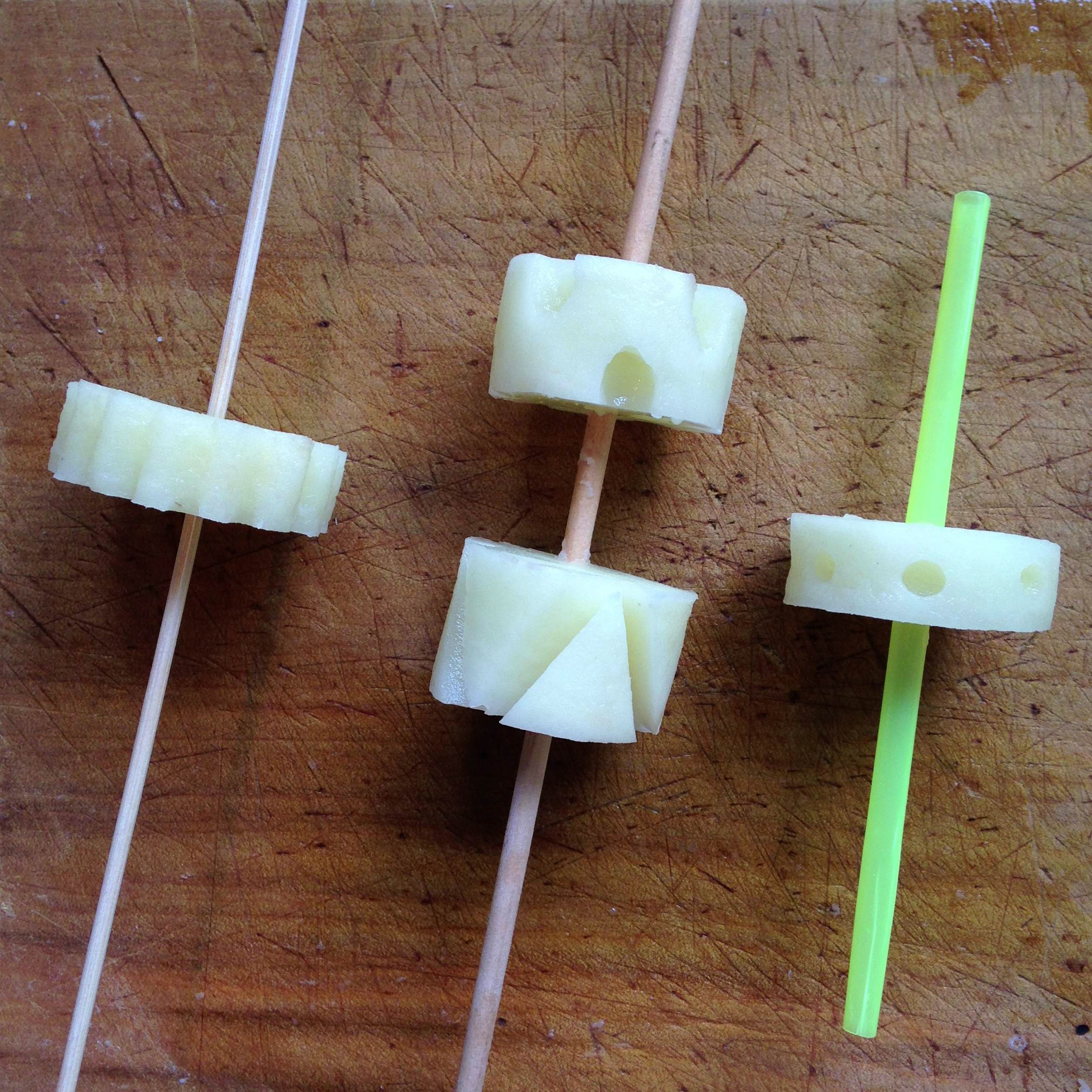 If you don't have a stamp pad, you can make your own by using a kitchen sponge cut into strips and some acrylic paint.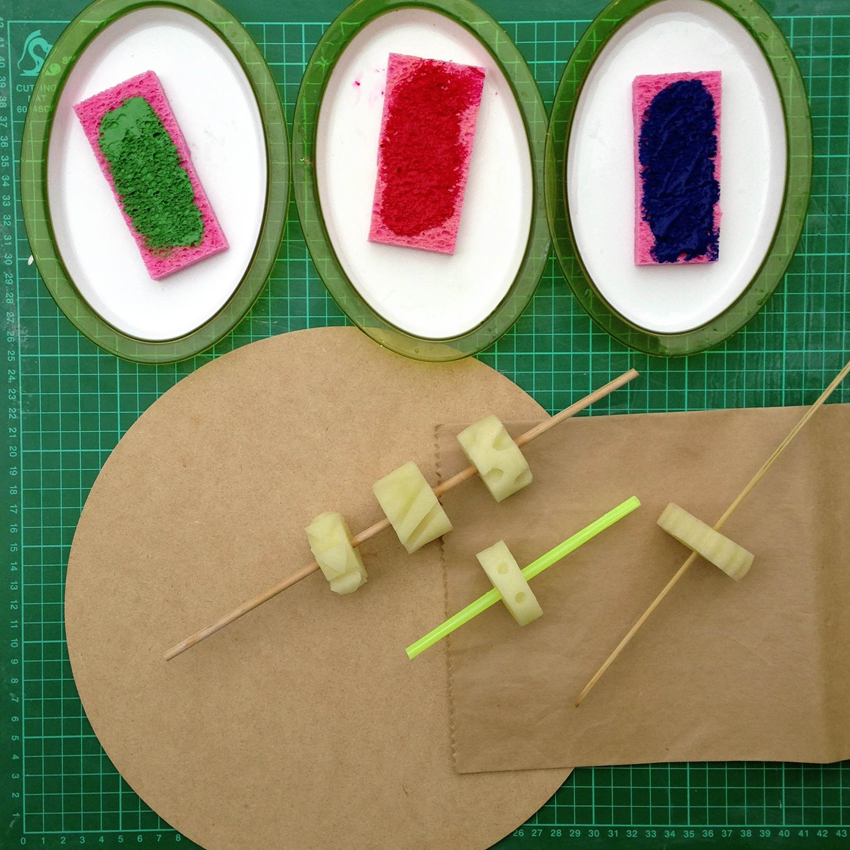 Get rolling!
We used a brown paper bag and a wooden wheel (plain placemat from Spotlight or Bunnings) to paint on.
Coat your potato stamp wheel evenly in paint from your sponge or roll on your stamp pad and roll away!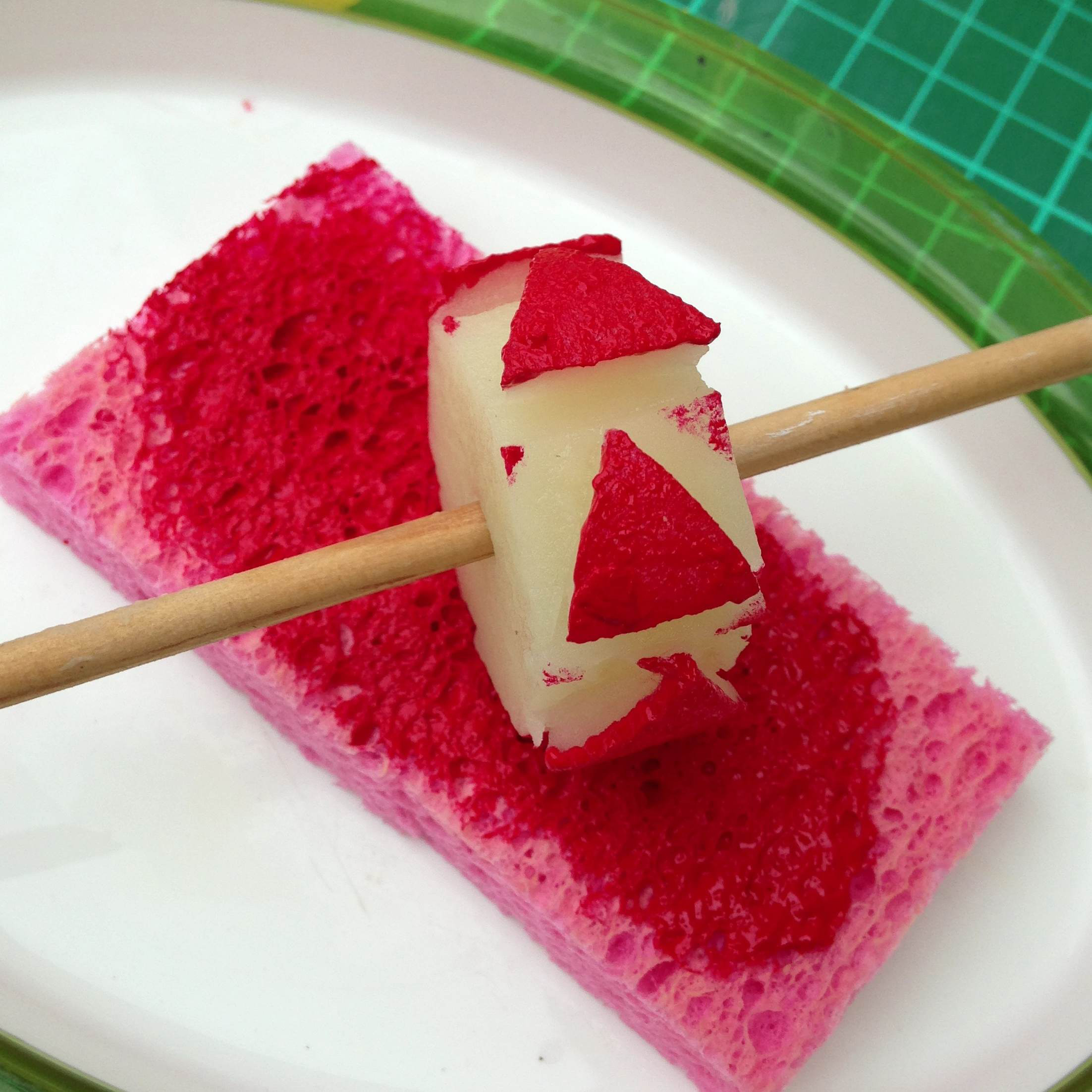 Go slowly at first otherwise the stamp might slide on the paper – depends on paint and paper surface.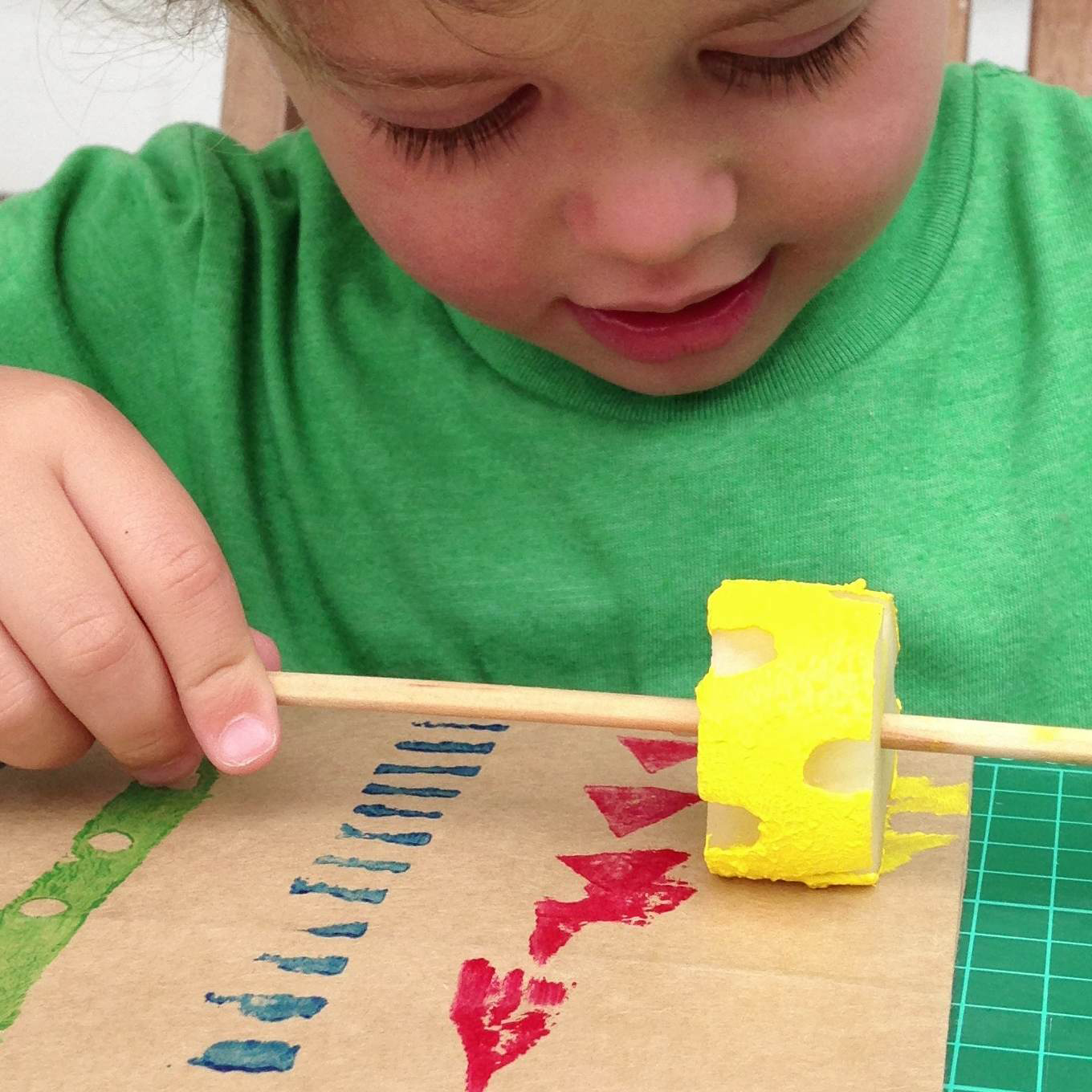 It was fun to have different interchangeable stamps with different colours to decorate with. Driving the wheels to create Wiggly, zig zags or straight lines all made great patterns.

You can paint anything… make your own wrapping paper, decorate cards and wheel your potatoes anywhere you want.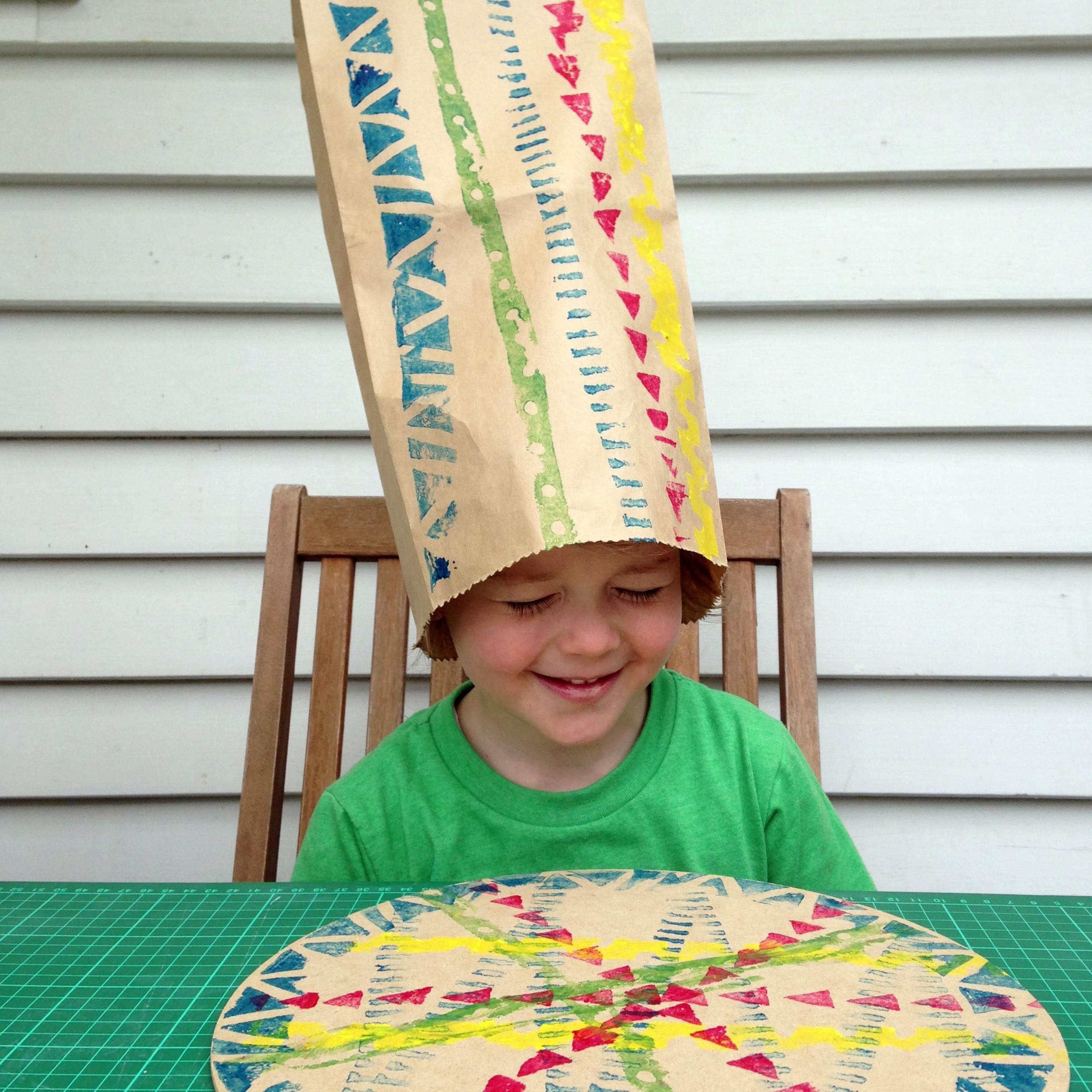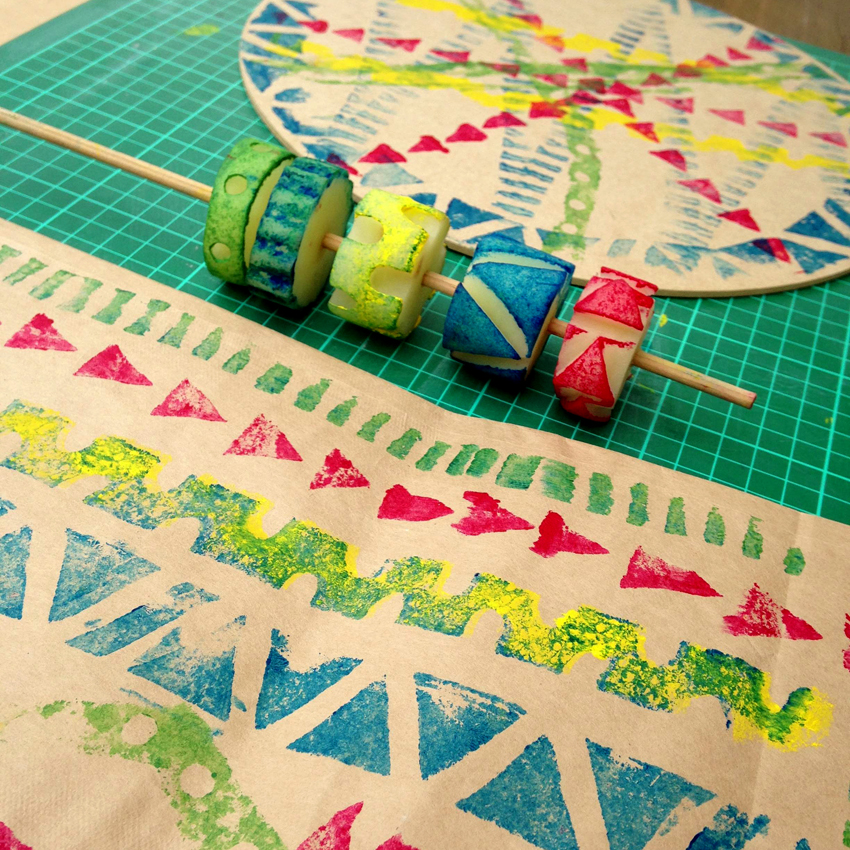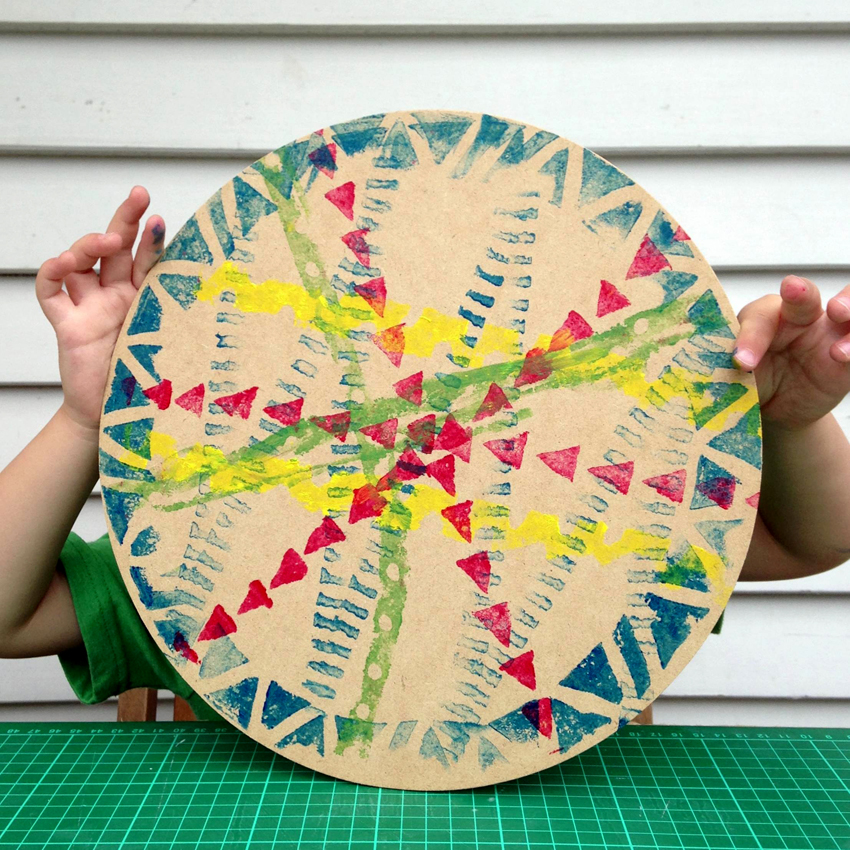 Another Wheely wheely fun idea
Your child can also explore with different truck and car wheels. You can look at shapes, pattern, roughness and size of the tread.
So grab a selection of different toy trucks & cars, a few different coloured tubs of Play-Doh. Clear a space on the table and roll out some long snakes of Play-Doh thicker than the wheels you have.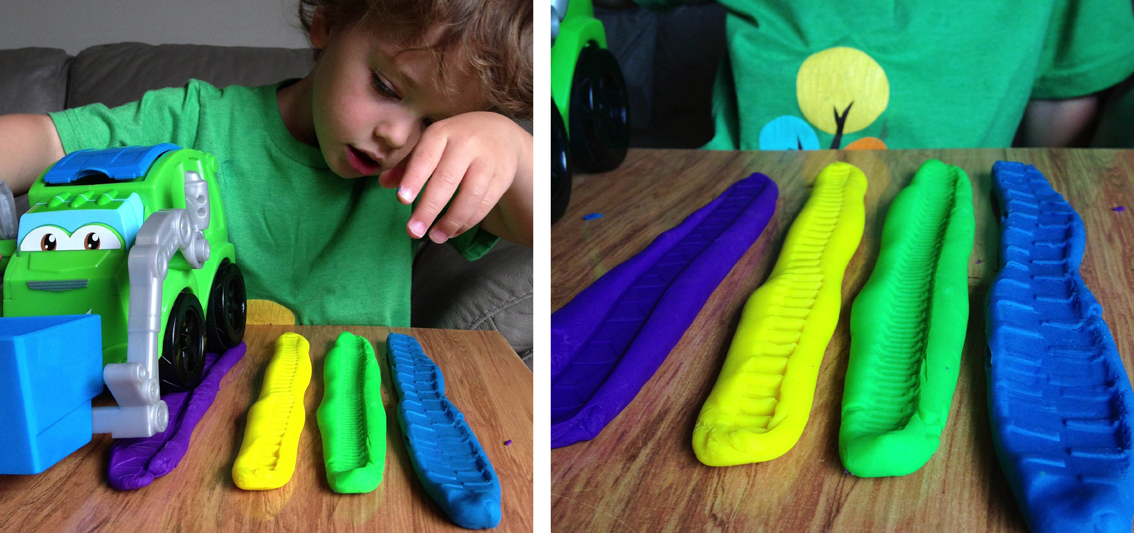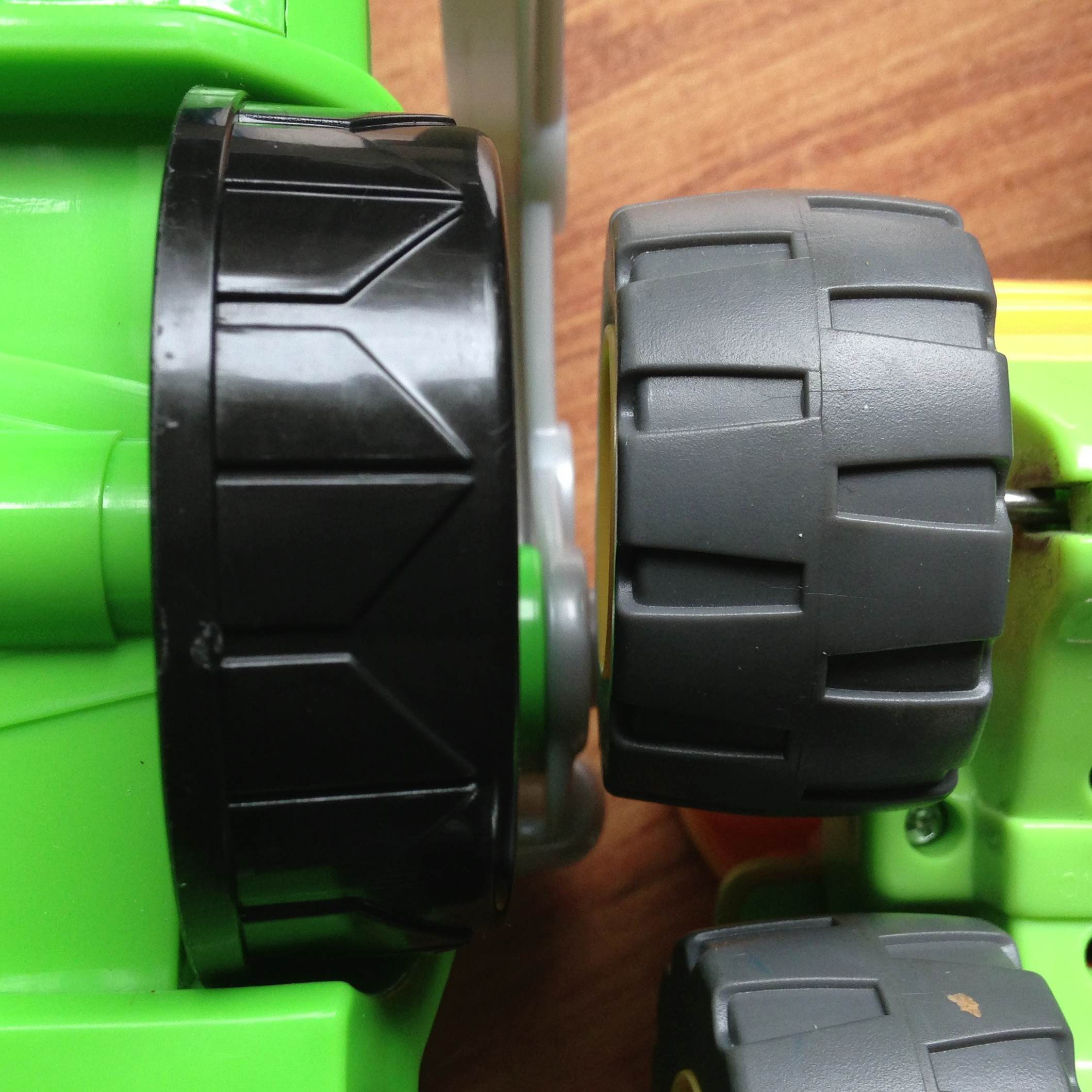 Now drive those wheels along the rolls to see the patterns emerge. After we looked at all the wheel patterns we decided which ones we liked for our activity. My sons favorite 2 were the big Play-Doh truck wheels and the Playskool truck. Both had interesting patterns to inspire us!
This blog was written by Gill Weavers, Kidspot Social member, for the Hasbro Month of Play promotion.