Kids love to mail things, so why not get them to make a mailbox? They'll love writing letters to everyone they know, and mailing them over and over again.
Give them a little calico bag full of envelopes and a little row of mailboxes with different house numbers and they'll be in postal heaven!
What you need:
Square or rectangle ice cream container – the rectangular ones are usually deeper, which allows for more mail
Paint
Paintbrush
White or coloured contact paper
Scalpel
Paper and envelopes
Scissors
Pencil
Activity:
1. Paint the lid and bottom of the ice cream container the colour of your child's choice – they might need to paint over the label (if it's not removable) several times. Leave to dry.
2. On a piece of contact paper, write the word "mail" or the house number and have your child (if they're able to) cut them out with scissors.
3. Place the lid on the box and carefully cut a mail slot out of the lid with your scalpel.
4. Attach the contact paper label and get mailing!
Tip: You could also use the contact paper to create 'stamps' for the envelopes too. Simply use a permanent marker to draw a motif on the stamp, cut it out and have your child stick it in the right spot on the envelope.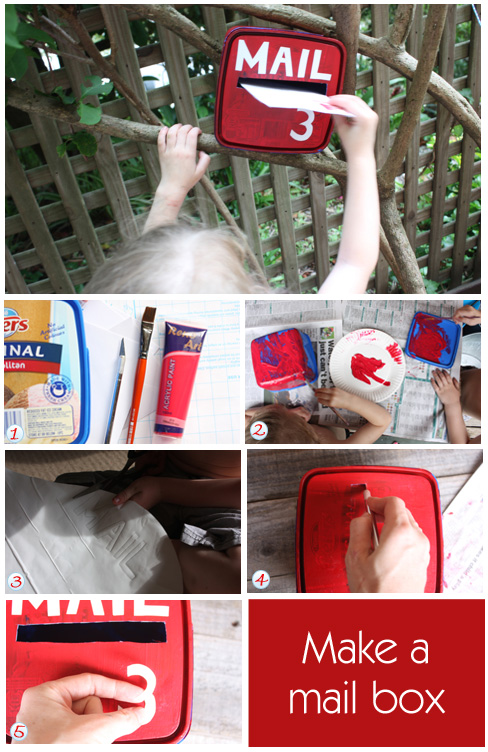 This craft was created by Belinda Graham, who blogs at The Happy Home Blog.