Sensory play: How to revive soapy goo
Remember our soapy goo activity? Well, here's what happens when it's all dried up. You revive it and play all over again. The kids will love this!
What you need:
soapy goo – dried from the day before
ice cream scoops
cups
spoons
small toys
Number of players:
Activity:
With your dried soapy goo, give it a good scrape and scratch it up a bit. This should leave you with a dough like texture in the tub.
Lay out all of your suplies and let the kids go crazy.
Race cars over hills, create cookies or stack towers. The results are amazing and the possibilities endless.
Have fun!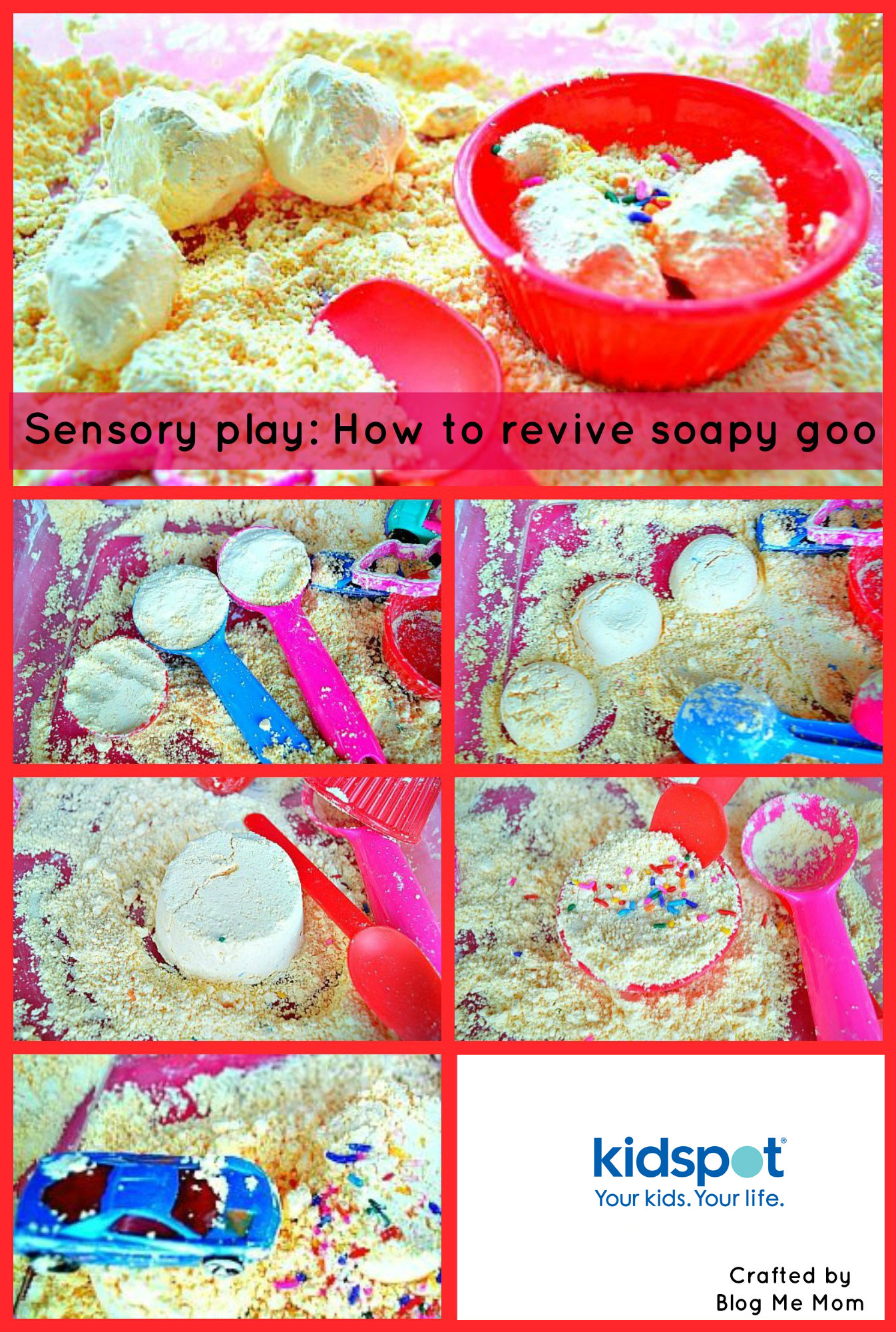 Crafted by Sujatha Balaji BlogMeMom
Pinterest: blogmemom
Facebook: Blog Me Mom