Valentine's Day word maker
You're a super sleuth on the hunt for as many words as possible this Valentine's Day. This fun word game is a great vocabulary builder and a good one to play as a team, too. See if you can beat the other team's score or play one-on-one against a wordy pal.
What you need:
computer with internet access
printer
paper
pens or coloured markers
Number of players:
1
Activity:
Print off this worksheet and test out your word detective skills as you find more words to make out of the letters contained in Valentine's Day. Play along with a friend and see who can get the most against the clock. This is a nice game to print out and pop in a homemade card to give as a puzzling present too!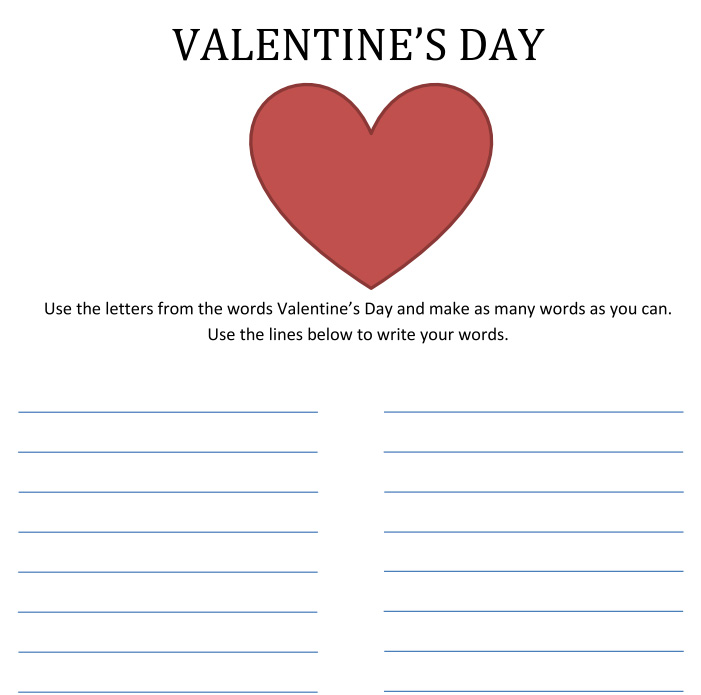 Print your own worksheet for yourself or a friend.